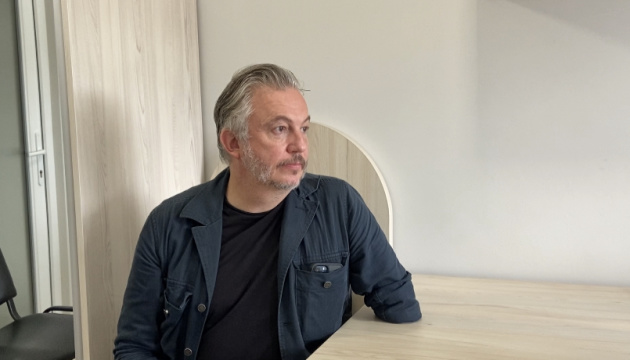 British documentary photographer takes pictures of Ukrainians affected by war at Lviv hospital
The world-famous British documentary photographer, Giles Dewlay, has come to Lviv to take pictures of the Ukrainians who were affected by the Russian armed aggression, an Ukrinform correspondent reports.
Dewlay came to Ukraine to document the stories of people who survived through the war and were injured in order to tell the world about them and raise funds in support of Ukrainians.
Dewlay is 50 years old. Ten years ago he lost his arm and two legs in a mine explosion in Afghanistan. He went through 37 surgeries, was not able to get out of bed for one year but, having got two prostheses, returned to his profession, photography. Dewlay shows by his example that war-related disabilities are not a sentence.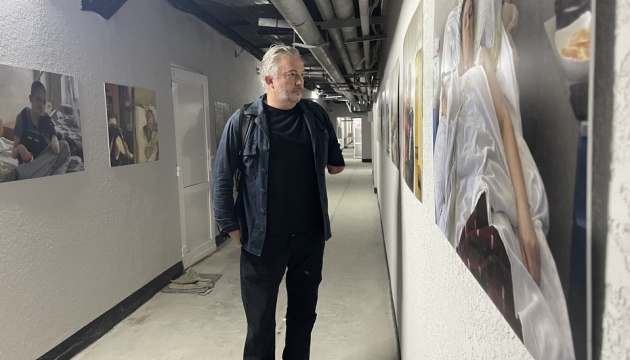 In the Lviv First Medical Association, Dewlay is taking pictures of adults and children affected by the war, sharing positive vibes with them.
Dewlay is also a fighter for the rights of people with disabilities, founder and CEO of the Foundation Legacy of War, providing assistance to those who survived through the military conflict.
According to Dewlay, when visiting hospitals around the world, it is important to him to listen to the stories of not only patients but also doctors. In the Lviv First Medical Association, he had an interesting conversation with Nataliia Matolinets, Medical Director for Anesthesiology.
Acting as an ambassador of the Unbroken Rehabilitation Center, Dewlay will present the photographs taken in Lviv at the WISH 2022 summit in Qatar, scheduled for October 2022.
mk