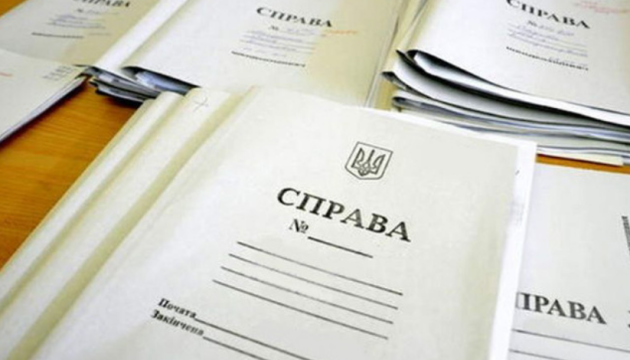 Ukraine presses charges against 193 enemy collaborators - Interior Ministry
Ukraine law enforcers are suspecting 193 individuals of "collaboration" with the Russian invasion forces.
That's according to First Deputy Minister of Internal Affairs Eugene Yenin, who delivered the report via Facebook, Ukrinform reports.
"Currently, based on the facts of the cooperation of the Ukrainian population or citizens with the enemy in the latter's interests, more than 1,100 criminal proceedings have been initiated. A total of 193 persons have been charged. Everyone who must be prosecuted will be held accountable, so it's either God's judgment or Ukrainian judgment that they face," the official said.
The official emphasized that enemy accomplices have only two options: to be charged, with all legal repercussions entailed, or to "disappear from this world" altogether.
Yenin recalled that the 'deputy Gauleiter' of Nova Kakhovka died after being shot. In early July, a traitor policeman was shot dead in the temporarily captured Nova Kakhovka. Before that, a car carrying two collaborators was blown up in Kherson. A Kherson collaborator Saldo remains is in a grave condition after being poisoned.
"A couple of days ago, in Volyn region, police officers detained a resident of Luhansk region. After arriving in the Ukraine-controlled territory, for a reward he received from the Russian forces, he has been looking to hire hitmen to assassinate Ukrainian military servicemen," added the First Deputy Minister.