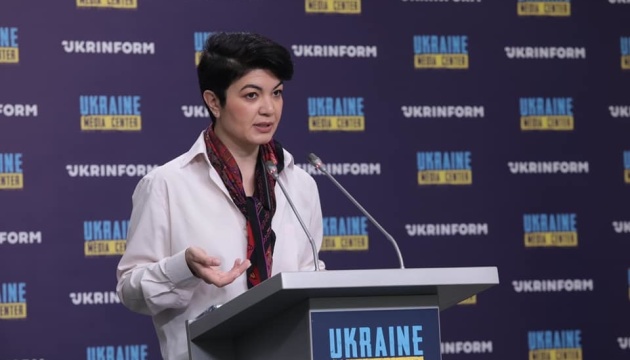 Ukrainians forced to obtain Russian passports should not be prosecuted – Presidential envoy for Crimea
Residents of the occupied territories of Ukraine, who are forced to obtain Russian passports, should not be held accountable by law.
As reported by Ukrinform, this position was voiced by the President's Permanent Representative for the Autonomous Republic of Crimea, Tamila Tasheva, who spoke with RFE/RL's Crimea.Realities project.
"Our position is based on the existing legislation. There is a basic law by which these documents are referred to as void, invalid. And there is the Deoccupation and Reintegration Strategy, where forced passportization is referred to as a crime against international humanitarian law. As a state, we appealed to international courts, where we call people who were forced to obtain passports 'victims,' not 'violators,'" said Tasheva.
According to the official, the Representative Office was invited to participate in the discussion of relevant amendments to Ukrainian legislation. The relevant draft law is under development. In particular, it provides responsibility for complicity in issuing Russian passports in the territories captured by Russia.
"In the current version, it says that persons who facilitate the illegal passportization of our citizens in the occupied territories shall be subject to criminal liability. For example, managers of passport offices, people who organize the process for passport issuance. Another case is where a person takes the passport in order to be hired by the occupation administration. Also it's about people who were authorized by the Ukrainian government to represent its interests, but took an oath and flipped (toward the occupying power - ed.). Ordinary citizens who live in the occupied territory, being hostages of circumstances, should not be held accountable," Tasheva said.
As reported by Ukrinform, Iryna Vereshchuk, Deputy Prime Minister, Minister for Reintegration of the Temporarily Occupied Territories, expressed the opinion that obtaining a passport of an aggressor state by a citizen of Ukraine - regardless of motives - should be considered a crime.