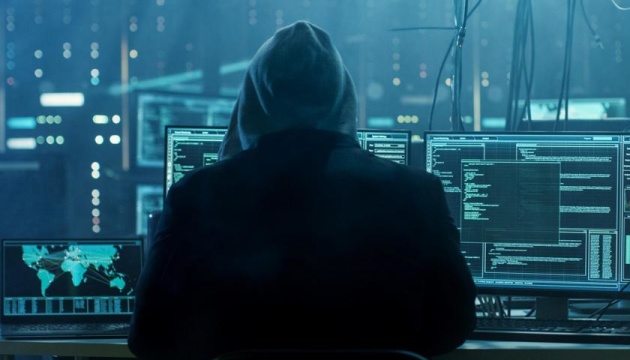 Russia steps up cyberattacks on EU, world since invading Ukraine
Since the start of Russia's unprovoked and unjustified aggression toward Ukraine, it has significantly intensified malicious cyber activities targeting the EU member states and the rest of the world, which creates risks of spillover effects, misinterpretation, and escalation in the global context.
That's according to a Declaration by the EU High Representative, published on behalf of the European Union, on malicious cyber activities conducted by hackers and hacker groups in the context of Russia's aggression against Ukraine.
"Russia's unprovoked and unjustified military aggression against Ukraine has been accompanied by a significant increase of malicious cyber activities, including by a striking and concerning number of hackers and hacker groups indiscriminately targeting essential entities globally. This increase in malicious cyber activities, in the context of the war against Ukraine, creates unacceptable risks of spillover effects, misinterpretation and possible escalation," the Declaration reads.
In this regard, the document recalls the EU and its Member States' strong condemnation of the cyber-attacks against Ukraine on 14 January 2022, and the attribution on 10 May 2022 of the malicious cyber activity targeting the satellite KA-SAT network to the Russian Federation.
"The latest distributed denial-of-service (DDoS) attacks against several EU Member States and partners claimed by pro-Russian hacker groups are yet another example of the heightened and tense cyber threat landscape that EU and its Member States have observed. We strongly condemn this unacceptable behaviour in cyberspace and express solidarity with all countries that have fallen victim," the Declaration reads.
The EU countries have expressed determination to address and investigate malicious cyber activities "affecting international peace, security and stability, including the security of the European Union and its Member States, their democratic institutions, citizens, businesses, and civil society."
The European Union has also recalled the need for all UN Member States to adhere to the UN Framework of responsible state behavior in cyberspace in order to ensure international peace, security and stability.
"We continue to closely monitor the situation in view of taking further steps where necessary to prevent and counter such malicious behaviour in cyberspace," the document says.
As reported earlier, in June 2017, the European Union created a cyber diplomacy toolkit in order to jointly respond to malicious cyber activity. This allows the EU and its member states to introduce, if necessary, restrictive measures, sanctions, and other tools to respond to and deter cyber threats against the EU and its member states.
At the moment, the EU has imposed such sanctions as asset freezes and travel bans against a number of individuals and institutions in Russia, China, and North Korea.