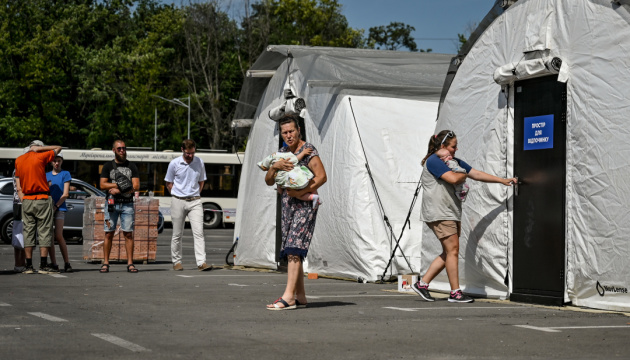 Civilians urged to flee Kherson region or find shelter, stock up on food, water
The Kherson Regional Council has urged local inhabitants to leave the territory captured by enemy forces, while those unable to flee – to make sure they know where to shelter and stock up on food and water.
That's according to Yuriy Sobolevskyi, the Council's First Deputy Chairman, who spoke at the national telethon, commenting on recent reports that Russian ammo depots are getting hit by Ukrainian forces, Ukrinform reports.
"All this started this morning (explosions outside Kherson - ed.) around 8:00... the destruction of the orcs' military infrastructure has been confirmed. Probably this was also a large ammunition depot," said Sobolevskyi.
The official noted that more such reports have been coming lately, and therefore, although it is very difficult to leave the captured Kherson region, it must be done, despite the fact that the invaders have not yet given their consent to the official evacuation corridors.
"Those who cannot do this must prepare for the fact that shelter will be needed again, and that it's necessary to prepare a stock of water and food in order to be ready for the advance of our troops. Our guys will work as accurately as possible, just surgically, to save every life, but war is war," said Sobolevskyi.
He urged locals to be proactive and protect themselves and their loved ones.
As reported by Ukrinform, on the morning of July 9, explosions were heard in Kherson. Reports of a fire raging at an enemy ammunition depot were confirmed.
Deputy Prime Minister, Minister for Reintegration of Temporarily Occupied Territories Iryna Vereshchuk called on residents of the temporarily occupied southern regions of Ukraine, especially Kherson and Zaporizhia, to evacuate as quickly as possible by all possible means, so that the Armed Forces could liberate these areas without endangering the civilian population.