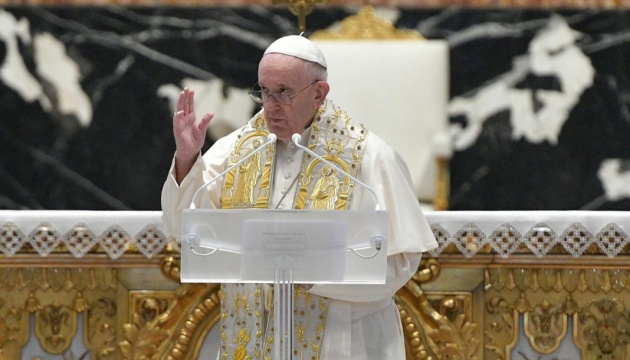 Pope Francis may visit Ukraine in August
Pope Francis may visit Ukraine already in August, according to Archbishop Paul Richard Gallagher, Secretary for Relations with States.
He said this in an interview with Italian news program Tg1, Ukrinform reports, citing Vatican News.
"Preparations for a papal visit to Ukraine will begin after his Apostolic Journey to Canada, and the Pope could travel to Kyiv as early as August," Gallagher said.
According to him, Pope Francis believes a visit to Ukraine would have positive results. "He has said that he will go to Ukraine, and he has always been willing to visit Moscow and meet with the Russian authorities," Gallagher added.
Asked if the trip to Kyiv could take place upon his return from Canada, where Pope Francis will be in the last week of July, the Archbishop said, "Yes, I think that upon returning from Canada we will begin to really study the possibility."
Regarding the timing of a potential visit, the Vatican's Secretary for Relations with States said it could happen in August.
"Possibly, I wouldn't rule it out. However, a lot depends on the results of the trip to Canada. Let's see how the Pope will withstand this trip, which is also very demanding, and then we'll see," he said.
Archbishop Gallagher also spoke about discussions with Russia regarding a papal trip to Moscow.
"Our contacts with the Russian Federation right now are rather institutional through the Apostolic Nuncio in Moscow and through the Russian Ambassador here at the Holy See. Beyond that there are not many direct or personal contacts," said the Archbishop. "While we are very concerned about Ukrainian issues and the resolution of the war, at the same time we are concerned about the future of the Western Balkans."