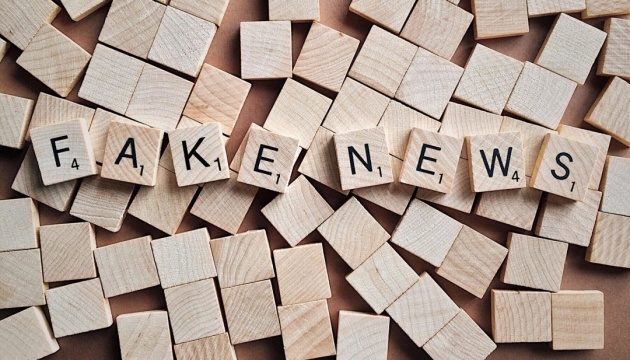 Mined bridges, "corridors of death": disinfo watchdog issues review of latest Russian fakes
The Center for Countering Disinformation at the National Security Council has published a new review of fake stories circulated by Russian propaganda over the past day.
This was reported by the CCD on Telegram, Ukrinform reports
Thus, the Ministry of Defense stated that "in Bilopillia, Sumy region, Ukrainian neo-Nazis mined the bridges over the Kryha River, which they intend to blow up in order to widely cover it in the Ukrainian and Western media, accusing the Russian Armed Forces of allegedly indiscriminate attacks on critical transport infrastructure." The Center for Countering Disinformation warns that this is a false report.
In turn, the Russian military, referring to a militant who is part of an illegal armed formation operating in Donetsk region, claimed that Russian prisoners in Ukraine are subjected to torture, in particular the "corridor of death" - where they are forced to run along the hallway while prison guards are beating them. The watchdog emphasizes that the report is disinformation.
In addition, the Council of the Russian Federation reported: "the refusal of the USA and the EU to fulfill their financial obligations to the Russian Federation led to a radical decrease in the share of the dollar and the euro in the reserves of China, the countries of Asia and the Middle East... it is obvious that the dollar and the euro have exhausted themselves as reserve currencies not only for the Russian Federation, but also for a number of economies most important for the world market." This does not correspond to reality and also constitutes disinformation, warns the Center.
As Ukrinform reported earlier, Russian propaganda and a number of foreign media are spreading a fake story about an alleged split in NATO regarding the stance on the Russian war in Ukraine.