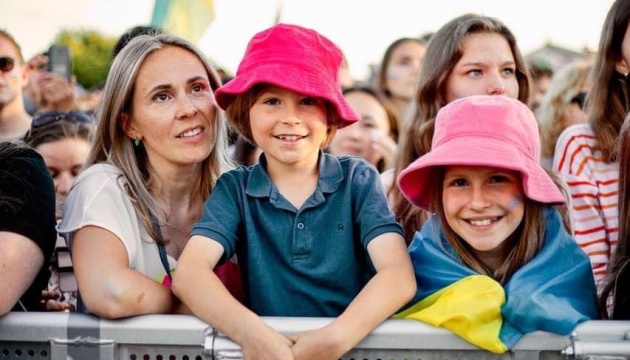 Embrace Ukraine charity telethon in Amsterdam raises about UAH 2.3M via United24
As part of the international charity telethon, Embrace Ukraine #StrivingTogether, about UAH 2.3 million has been raised via the United24 global fundraising platform.
The relevant statement was made by the Ukrainian Culture and Information Policy Ministry on Telegram, an Ukrinform correspondent reports.
The Embrace Ukraine #StrivingTogether charity telethon took place on June 21, 2022, prior to the European Council session in Brussels.
According to the ministry, more than 15,000 people gathered at the Museumplein, Amsterdam.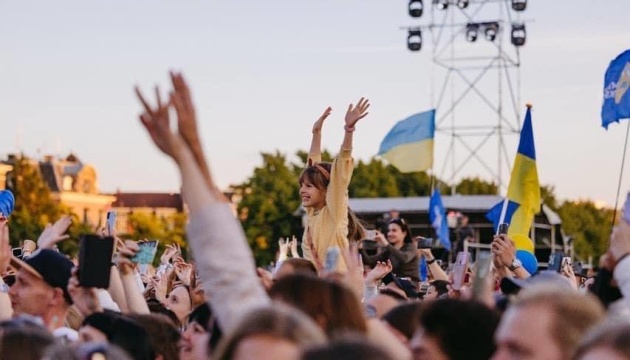 "For the third time, the event has consolidated people from all continents around support for Ukraine," the ministry noted.
As part of the telethon, many singers, politicians and thought leaders addressed the international audience and expressed their solidarity and willingness to grant Ukraine EU candidate status.
Funds were raised to help those who had been injured due to the Russian armed aggression against Ukraine.
"In general, about UAH 2,300,000 has been raised via the United24 global fundraising platform this time," the ministry added.
The one who donated the largest sum in one transaction received a special prize, the Ukrainian flag signed by President of Ukraine Volodymyr Zelensky.
Photo: Ukrainian Culture and Information Policy Ministry
mk