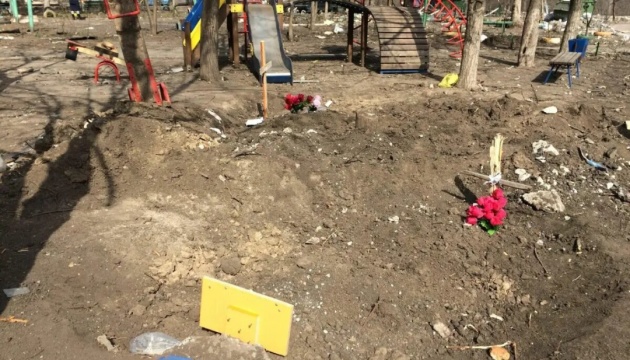 Invaders in Mariupol began exhuming the dead
Russian invaders in Mariupol began to exhume the dead.
"The occupiers began a slow exhumation of the dead. The corpses are dug out, loaded on tractors and taken to 'a morgue at Metro'. Registration is carried out exclusively involving relatives. Due to the heat, [bodies are] immediately taken from the morgue to mass graves. Not always with the installation of numbers," Petro Andriushchenko, adviser to Mariupol mayor, posted on Telegram, Ukrinform reports.
He stated that the aggressors treated the dead as garbage and it had already become the norm.
At the same time, Andriushchenko outlined the biggest problems of the city. According to him, drinking water remains the number one problem. Despite the delivery of water once a week announced by the invaders, not all residents can collect it. In some areas where water supply is partially available, people are forced to use technical water as drinking water. And for the residents of Livoberezhny, this problem remains unresolved.
In addition, due to problems with the humanitarian aid (incapacitated residents of Mariupol almost do not receive it) and the availability of pensions, people stand in line for food to "supermarkets" for 3-4 hours. "Prices have skyrocketed immediately as Mariupol residents get money. The occupiers are taking advantage of the trouble at every turn," the mayor's adviser noted.
Mariupol experiences one of the biggest humanitarian disasters caused by Russia's aggression. The city was almost completely destroyed by enemy shelling.
Mariupol has no normal electricity, water and gas supply. About 22,000 civilians have died since the Russian invasion began. More than 50,000 have been deported to Russia and the temporarily occupied territories of Donetsk region.
Today, more than 100,000 people remain in the blocked city. Mariupol is on the verge of ecological disaster and an outbreak of infectious diseases.
ol