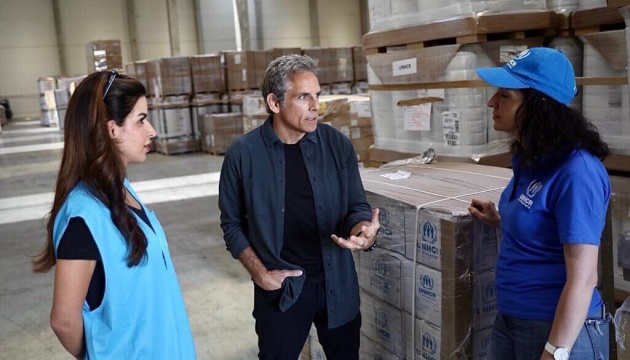 Hollywood actor Ben Stiller visits Lviv
Famous Hollywood actor Ben Stiller was spotted in the center of Lviv on Saturday, June 18.
A video of the star walking through the city's central square near the monument to Taras Shevchenko and talking on the phone was posted to TikTok, Ukrinform reports.
UNHCR, the UN Refugee Agency, said on Twitter that Stiller had arrived at the border as a UN Goodwill Ambassador to meet with Ukrainian refugees.
"UNHCR Goodwill Ambassador Ben Stiller is at the Ukraine border today to meet families whose lives have been torn apart by war and violence, to share stories of the human impact of war, and to amplify calls for solidarity," the UNHCR said.
The actor also announced on Twitter that he had arrived in Poland. "Just arrived in Poland, ahead of World Refugee Day to meet people whose lives have been impacted by the war in Ukraine," he wrote.