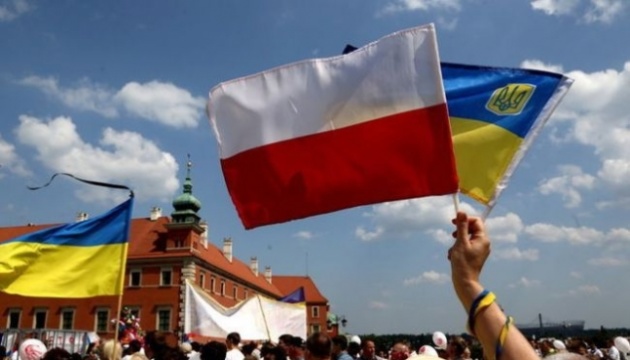 "Fight until victory" - what Poles think of Ukrainian resistance to Russian invasion
More than half of the surveyed Poles support Ukraine's fight against Russian aggressors until the invaders withdraw from its territory, including Crimea and Donbas.
That's according to a poll conducted on May 23-30 by the Social Changes Center for the Polish conservative online publication Wpolityce.pl, Ukrinform reports.
When asked how Ukraine should act in the war with Russia, 55% of respondents said Ukrainians must fight until Russian troops pull out of the country completely, including out of Crimea and the territories of Donetsk and Luhansk regions occupied eight years ago.
At the same time, 15% of respondents believe that Ukraine must fight until Russia withdraws troops from the territories captured after February 24.
Another 24% of the Poles surveyed last month could not come up with a definite answer, and only 6% believe that Ukraine should agree to a truce and concede to the loss of the Russian-occupied territories.
"Our study shows that Poles understand that concessions to Russia lead to nothing good. The only chance to defeat the aggressor is to put up fierce resistance and continue the fight until victory," the publication concludes.
The survey was conducted on June 23-30 by CAWI (Computer Assisted Web Interviewing) in a group of 1,055 people.