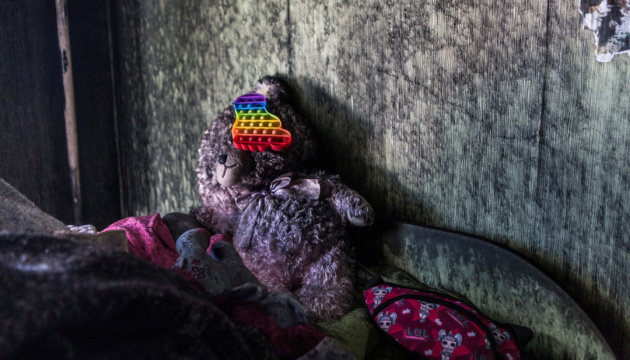 Russians deport over 238,000 children from Ukraine
Russia has already deported more than 238,000 Ukrainian children to its territory.
That's according to the Office of the Ombudsperson, Ukrinform reports.
"As of May 26, the aggressor power continues to expatriate Ukrainian citizens to Russia and the temporarily occupied territory of Ukraine. Today it is confirmed that 238,329 children have already crossed out into Russia," the statement reads.
The Office of the Ombudswoman stated that Article 49 of the Geneva Convention relative to the Protection of Civilian Persons in Time of War prohibits forced (individual or mass) resettlement or deportation.
However, Russia is resorting to illegal actions, ignoring the rules of war. Given the above, the question remains: what to do when a child is forcibly removed to the temporarily occupied territory or deported.
The National Information Bureau has prepared a corresponding algorithm. If citizens find a displaced/deported minor, they should try to gather as much information as possible about the child in question and the circumstances of such events, and follow the algorithm shown in the infographic.
As Ukrinform reported earlier, Verkhovna Rada Commissioner for Human Rights Liudmila Denisova reported that as of May 21, Russia had deported to its territory 1,377,925 Ukrainians, including 232,480 children.