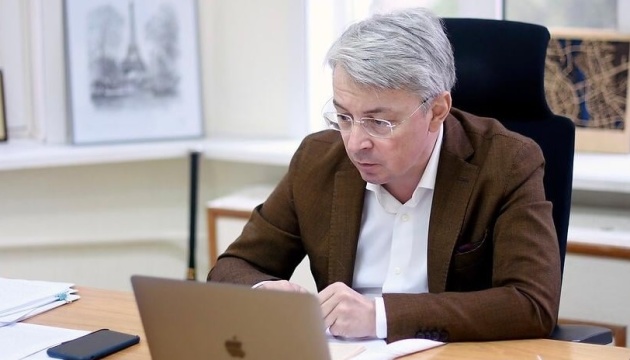 Ukraine, Netherlands to deepen cooperation in protection of cultural heritage, museums
Ukraine and the Netherlands have agreed to deepen cooperation in the protection of cultural heritage and museums.
The Ministry of Culture and Information Policy of Ukraine reported this after a virtual meeting between Minister of Culture and Information Policy of Ukraine Oleksandr Tkachenko and State Secretary for Culture and Media of the Netherlands Gunay Uslu and her team.
"For us, the Netherlands is one of the examples in the field of protection of cultural, including architectural, heritage and museum standards. We agreed on in-depth cooperation in these areas," Tkachenko said.
The minister thanked his colleagues for supporting Ukraine in its fight against Russia. The ministry noted that the Netherlands had severed cultural ties with Russia and joined EU sanctions on blocking Russian TV channels.
Representatives of the Dutch government announced the creation of a special fund of EUR 1 million to support Ukrainian artists.
Uslu supported Ukraine's proposal to join the restoration of damaged cultural heritage in the framework of a joint pan-European initiative.
The participants in the meeting also stressed the importance of broadcasting Ukrainian TV channels in the Netherlands.
The Ukrainian Minister thanked his colleagues from the Netherlands for their support and expressed confidence that cooperation between the two countries in the cultural and information spheres will lead to significant results.