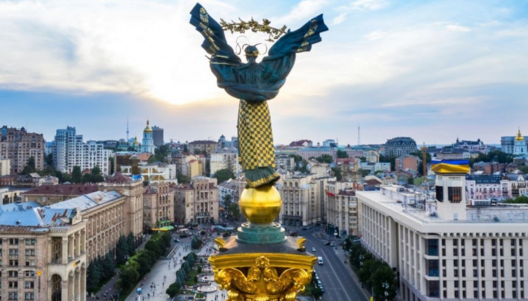 For 82% of Ukrainians, territorial concessions unacceptable - poll
Some 82% of Ukrainian citizens see any territorial concessions to Russia as unacceptable.
According to Ukrinform, this is evidenced by the national public opinion poll "Omnibus," run on May 13-18 by Kyiv International Institute of Sociology.
According to KIIS, an editorial was recently published in the New York Times, which suggested the need for some territorial concessions on the part of Ukraine for the sake of achieving peace in the ongoing war with Russia. A few months before the full-scale invasion, the Institute had been in contact with Western media, noting an often deep misunderstanding of the realities of Ukraine and Ukrainians, despite a number of reliable opinion polls (which led to assumptions that "Kyiv will fall in three days" and other similar opinions voiced by Western "experts").
Sociologists noted that they had raised before the respondents a question of their readiness for territorial concessions to achieve peace. As it turned out, for 82% of respondents, no territorial concessions are acceptable even if the war lasts longer and threatens Ukraine's independence.
Only 10% of respondents believe that some territories can be abandoned in order to achieve peace and preserve independence, while 8% of those interviewed found it difficult to answer.
At the same time, in all regions of Ukraine, the majority of the population opposes any territorial concessions. Even in the east, which is currently experiencing intense hostilities, 68% of respondents stand against concessions (only 19% are ready for them), and 83% in the south are against concessions, too (only 9% are ready to make them).
According to sociologists, among respondents currently living in the occupied territories, 77% are against any territorial concessions (18% are for them). At the same time, among those who fled the occupied territories after February 24, some 82% of respondents oppose any concessions (only 5% support them).
The survey was conducted using computer-assisted telephone interviews (CATI) based on a random sample of cell phone numbers.