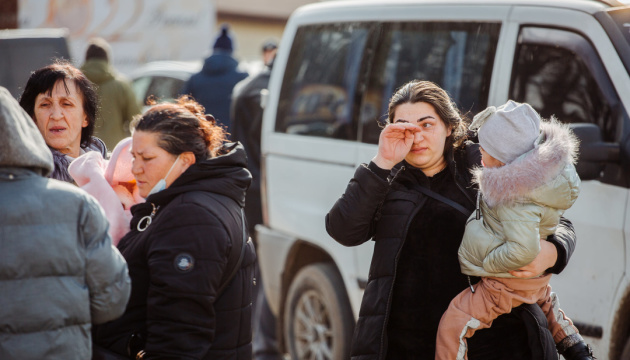 More than 6.5M refugees have already fled Ukraine - UN
The number of Ukrainian refugees who were forced to leave their homes and move abroad amid Russian invasion has reached 6.5 million.
That's according to the Office of the United Nations High Commissioner for Refugees (UNHCR), Ukrinform reports.
It is noted that as of May 22, a total of 6,552,971 people crossed out of Ukraine.
Most went to Poland – more than 3.5 million people. More than 961,000 moved to Romania, more than 919,000 – to Russia, 644,000 – to Hungary, over 471,000 – to Moldova, 442,000 – to Slovakia, and more than 27,000 – to Belarus.
At the same time, 2,048,500 Ukrainians have returned to their homeland since February 28.
According to the latest data by the International Organization for Migration, more than 8 million Ukrainian citizens are considered internally displaced persons.