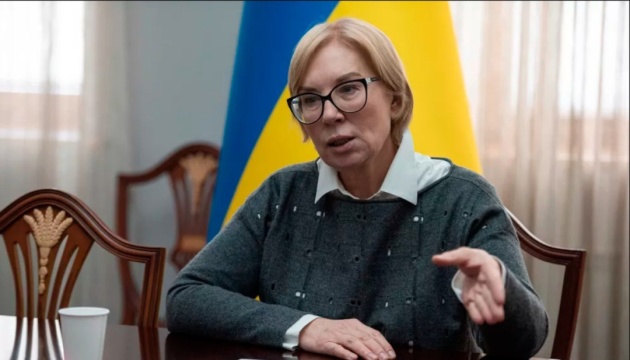 Russians deport over 17,000 Ukrainians in one day - Ukraine's Human Rights Commissioner
Russia has deported to its territory more than 1.3 million Ukrainians, including 17,306 people, in the last 24 hours alone.
Ukrainian Parliament Commissioner for Human Rights Liudmyla Denisova announced this on Telegram, Ukrinform reports.
"As of the morning of May 21, Russia has deported 1,377,925 people to its territory, including 232,480 children. Over the last day - 17,306, including 2,213 children," she said.
Denisova stressed that Russian claims about Ukrainians' voluntary resettlement are false. Ukraine has indisputable evidence of forced and pre-planned deportation.
A video published by the advisor to the Mariupol mayor, Petro Andriushchenko, became another piece of such evidence.
The ombudsperson said that the footage showed a real picture of the deportation of Mariupol residents: people surrounded by Russian soldiers armed with rifles, outraged and scared. The Russian invaders do not allow people to leave the site of the so-called "evacuation". Ukrainians are forced to board buses and only then are they told that they will be taken to a "filtration camp" in the village of Bezimenne, Novoazovsk district, and then – to Russia.
"According to tentative data, more than 32,000 citizens have gone through this camp alone. It is impossible to determine how many of them ended up in torture chambers in the temporarily occupied territories due to 'disloyalty' to the Russian invaders and a 'special operation,'" Denisova said.
The ombudsperson stressed that Russia's actions grossly violate Article 49 of the Geneva Convention relative to the Protection of Civilian Persons in Time of War, which prohibits the forced relocation or deportation of persons from occupied territories.
Deportation and forced displacement are crimes against humanity under Article 7 of the Rome Statute of the International Criminal Court, Denisova added.