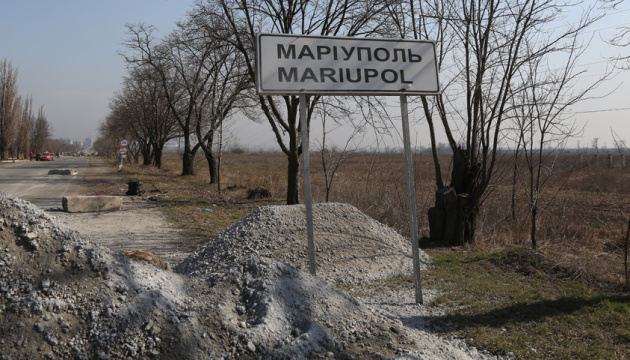 Russia mulls total mobilization in Mariupol this summer – city mayor's advisor
In Mariupol, the invaders will conduct a census of men aged 18 to 50 under the guise of forming a "labor reserve to clear the rubble," while these men are most likely to be later drafted into the army to fight against Ukraine's forces.
This was announced on Telegram by the adviser to the Mariupol mayor, Petro Andryushchenko, Ukrinform reports.
"An interesting detail here. Yesterday, a 'working meeting' of the so-called 'Donetsk Republic' NGO (which in fact is their MGB security service) with the chiefs of Denis Pushilin's constituency offices (mostly it's local residents - neighborhood watch members and others) was held in Mariupol. During the meeting, the task was voiced to conduct a separate census of men aged 18 to 50 and provide lists to the occupiers under the guise of forming a 'labor reserve for clearing the rubble," Andryushchenko wrote.
He noted that his "sources" familiar with the matter reported Russia's plans to begin an open mobilization of all local men as early as this July and August once they obtain passports of the so-called 'DPR' or Russia under a streamlined procedure.
"As a result, we can say that Russia, together with its satellites, has decided to replenish the mobilization reserve of its army at the expense of the Mariupol men in the near future. The tactics of 'women will deliver more' and the use of cannon fodder has remained unchanged in Russia for centuries," said the mayor's advisor.