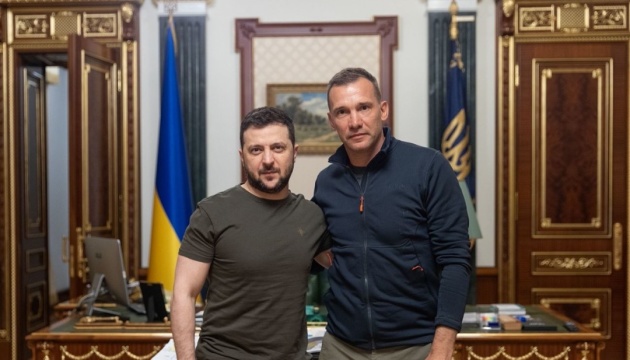 Andriy Shevchenko becomes first ambassador of United24
Andriy Shevchenko, the former coach and player of Ukraine's national football team, becomes the first ambassador of United24 (u24.gov.ua).
"Andriy has gained great trust in the international arena with his work and sports achievements. And now he has a new important mission – to tell the world about events in Ukraine and channel his authority into increasing international aid to our country. I'm sure you will succeed!" President Volodymyr Zelensky posted on Telegram.
As reported, on May 5, during a visit to Warsaw, Prime Minister of Ukraine Denys Shmyhal presented the United24 platform to international partners and donors.
On May 17, President Zelensky signed a decree on the initiative to establish the national brand United24 to unite the efforts of international partners in support of Ukraine.
ol