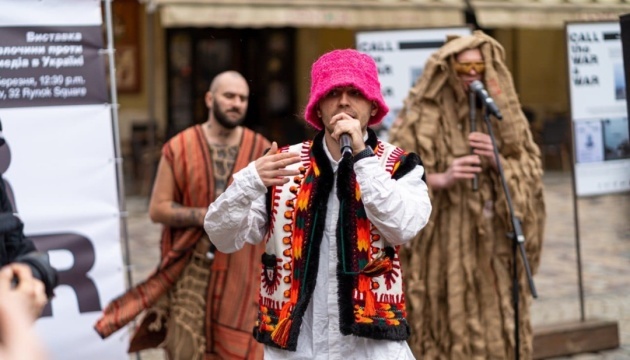 Irpin, Bucha, Hostomel, Borodianka: Kalush Orchestra presents music video to song 'Stefania'
Ukrainian band Kalush Orchestra has presented a music video to their song "Stefania," shot in the Kyiv suburbs of Bucha, Irpin, Hostomel and Borodianka, hit particularly hard by Russian attacks.
The video was published on the band's official YouTube channel, Ukrinform reports.
"This video was filmed in Bucha, Irpin, Borodianka, Hostomel, cities near Kyiv that suffered the horrors of Russian occupation," the band said.
The musicians dedicated their work to "the brave Ukrainian people, to the mothers protecting their children, to all those who gave their lives for our freedom."
On the night of May 14-15, Ukrainian band Kalush Orchestra won the final of the Eurovision Song Contests 2022 with their song "Stefania." After their performance, the musicians called on the world to help Mariupol and Ukrainian defenders who remain blocked at the Azovstal steel plant.
Photo: Ukraine Media Center