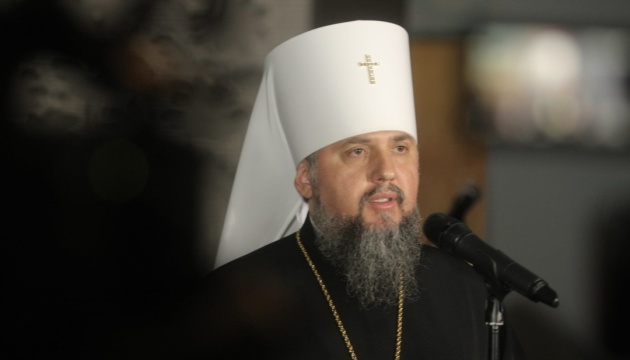 Ukrainian families currently going through darkest days, but reconsidered their values ​​- Metropolitan Epiphanius
The head of the Orthodox Church of Ukraine, Metropolitan Epiphanius of Kyiv and All Ukraine, emphasizes that Ukrainians are currently suffering from irreparable loss of loved ones and separation, that families are living through their darkest days, but reconsidered their values, putting care, love, and support first.
The Primate spoke of this in a greeting address on International Family Day, Ukrinform reports.
"This year, on the day when the international community celebrates Family Day, Ukrainians are suffering from the irreparable loss of their loved ones, forcible separations, painful emotional wounds and suffering due to the brutal war which the Russian invaders brought to our land. Ukrainian families are currently going through their darkest days, they are being forcibly separated, forcibly relocated," said the head of the OCU.
The Metropolitan recalled that some Ukrainian families lost their loved ones for good, while some lost their homes and other property.
According to him, in such times comes a rethinking of values, an understanding of the main thing: to keep your family alive!
"What used to pit many family members against each other before the war (routine problems, property disputes, differences in plans or dreams) turned out to be unimportant and trivial. Instead, the most valuable thing for the family came to the fore - care, love, help, charity, support, memory, hope, and prayer," Epiphanius said.
The Primate called on people to pray for their families.
"May God's blessing be with you all. May good overcome evil on our land as soon as possible, and may the Ukrainian people be able to live freely in their sovereign, independent, democratic, and European country!" said the Metropolitan.
May 15 is International Family Day, declared by the UN General Assembly in 1993.