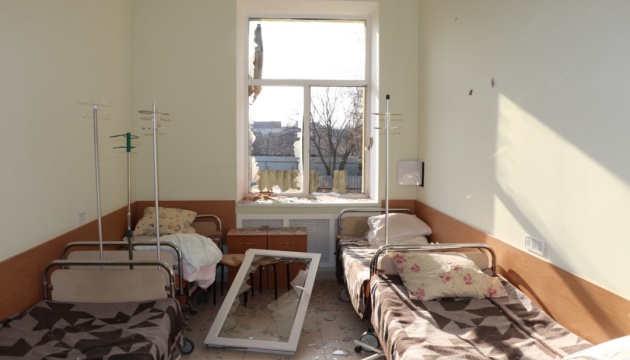 Russian army destroys 101 hospitals in Ukraine since invasion
Russian troops completely destroyed 101 hospitals in Ukraine, damaging or capturing nearly 200 ambulances, the Ukrainian Health Ministry has said on Facebook.
"For 77 days in a row, Russian terrorists have been shelling residential neighborhoods and civilian objects. Shells and missiles fired by the occupiers hit 600 Ukrainian medical institutions. Some 101 hospitals were completely destroyed and cannot be restored any longer," the statement reads.
The Russian military also destroyed 450 pharmacies. Nearly 200 ambulances were shot at or captured by the enemy.
The ministry recalled that "behind each of these figures is the life of a Ukrainian, the life of someone who did not get to the hospital on time, or someone who had nowhere to go, or someone who was not allowed by the Russian military to pass they could not get help on time."
The Ukrainian Health Ministry stressed that Russia ignores all norms and conventions of international law.
On May 6, the Ukrainian Health Ministry called on international pharmaceutical companies to reduce the range of drugs imported into Russia, as pharmacy revenues go to the budget of the aggressor country.