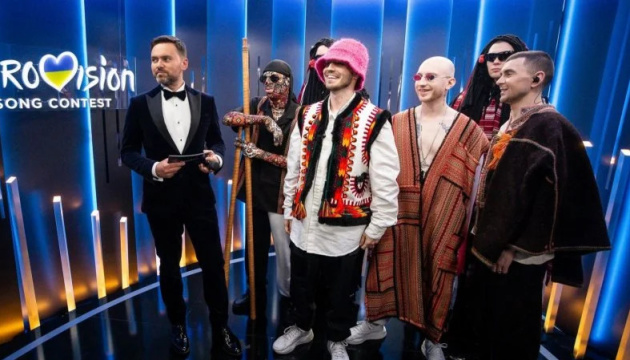 Eurovision betting odds put Ukraine's Kalush Orchestra on top
The semifinals of Eurovision will be held on May 10 and 12, while the grand final will be aired on May 14.
The 66th Eurovision Song Contest 2022 will start today in Turin, Italy. Ukraine's act Kalush Orchestra will present their entry Stefania, an ode to the band leader Oleh Psiuk's mother. Amid the full-scale Russian invasion of Ukraine, the song has already hit high on European charts and has become a TikTok trend.
Parimatch Ukraine analysts predict a landslide win for Ukrainians. The bookmaker estimates the odds of Ukraine's win at a record 73%. Parimatch Ukraine sees entries from Great Britain, Italy, and Sweden as Kalush Orchestra's main competitors.
The semifinals will be held on May 10 and 12, and the grand final – on May 14.
It will be recalled that after Russia launched a massive invasion of Ukraine, the European Broadcasting Union banned the aggressor from participating in Eurovision-2022, and the Russian viewers – from being able to vote.