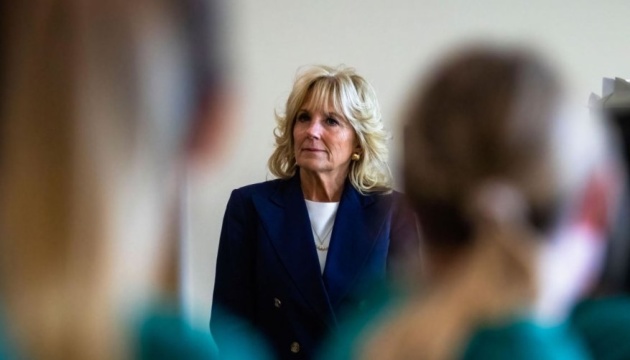 U.S. First Lady: We are committed to supporting Ukraine
First Lady of the United States, Dr. Jill Biden, announced the end of her trip to Eastern Europe, reiterating the commitment to support Ukraine.
"I am returning home to the United States carrying with me the stories of the mothers and children I met. As a Romanian mother said: 'our hearts have no borders'," Jill Biden posted on Twitter.
The U.S. First Lady stressed: "We are committed to supporting Ukraine, the Ukrainian people, and our Allies and partners."
As reported, U.S. First Lady Jill Biden travelled to Eastern Europe in support of Ukrainians suffering from Russian aggression and European nations that have accepted Ukrainian refugees. Jill Biden visited Romania, Ukraine, and Slovakia. In the city of Uzhgorod, western Ukraine, Jill Biden met with First Lady of Ukraine Olena Zelenska, Ukrainian mothers and children.
ol