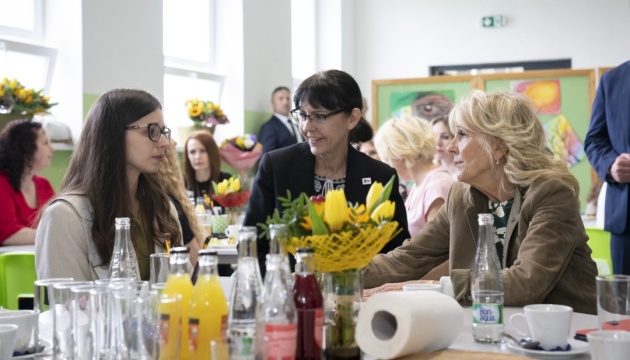 U.S. First Lady: Together, we are united for Ukraine
U.S. First Lady Jill Biden has said that her visit to Ukraine and meeting with Ukrainian mothers was a powerful signal of support and international unity with Ukraine, where many families were forced to leave behind their loved ones, fleeing their homes.
She wrote this on Twitter, Ukrinform reports.
"This Mother's Day, I wanted to be with Ukrainian mothers and their children. Over the last few months, far too many Ukrainians have had to flee their homes – forcing them to leave behind their loved ones," she said.
Jill Biden stressed that as a mother, she "can only imagine the grief and anxiety" the Ukrainians must feel every day from Russia's unprovoked attack.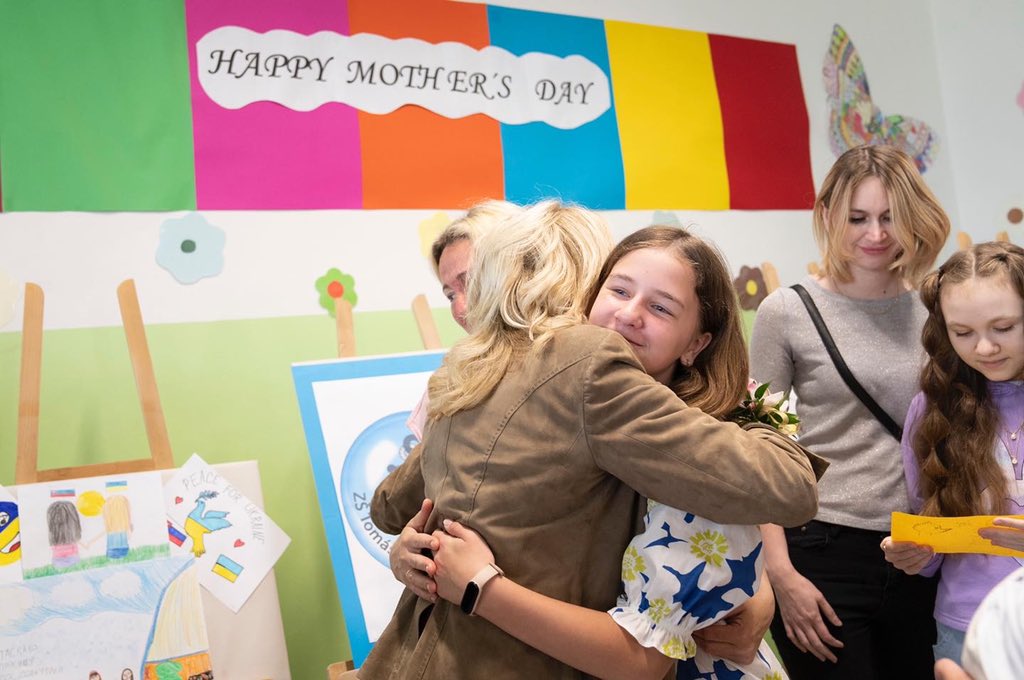 "I've seen firsthand how the people of Slovakia and Romania have opened their homes, their schools, their hospitals, and their hearts," the first lady said.
She stressed that the whole civilized world supports Ukrainians in their struggle.
"Together, we are united for Ukraine. I hope by being here I can convey how much their strength and resilience inspires the world, and remind them that they are not alone," Jill Biden said.
The U.S. First Lady visited Uzhgorod on May 8, Mother's Day. She met with Ukraine's First Lady, Olena Zelenska, as well as families who were forced to leave their homes due to the war.
Photo: Twitter account of Jill Biden