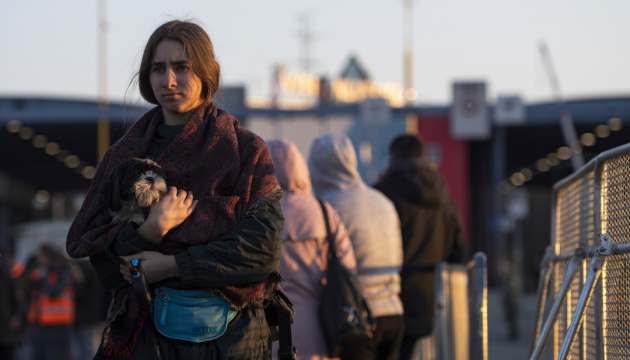 UN: More than 5.6 million refugees have fled Ukraine
The number of refugees from Ukraine who have been forced to flee their homes and go abroad due to the Russian invasion exceeded 5.6 million people.
Such data are provided by the Office of the United Nations High Commissioner for Refugees (UNHCR), Ukrinform reports.
It is noted that 5,657,185 people left the territory of Ukraine as of May 3.
Most of them went to Poland – more than 3 million people. More than 846,000 people left for Romania, more than 703,000 – Russia, more than 539,000 – Hungary, more than 449,000 – Moldova, more than 385,000 – Slovakia, and more than 25,000 – Belarus.
At the same time, 1,410,500 Ukrainians have returned home from abroad since February 28.
According to the latest estimates by UN International Organization for Migration (IOM), another 7.7 million Ukrainians are considered internally displaced persons.
On February 24, Russian president Putin announced the beginning of a full-scale invasion of Ukraine. Russian troops shell and destroy key infrastructure facilities, massively fire on residential areas of Ukrainian cities, towns, and villages using artillery, MLRS, and ballistic missiles, terrorize civilians in the temporarily occupied territories.
ol