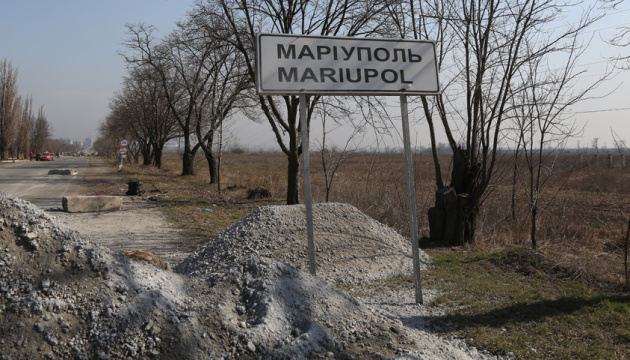 President: UN-led evacuation from Azovstal does not concern military and wounded
The evacuation of people from the Azovstal steelworks in Mariupol does not concern the military and the wounded, because the United Nations, which facilitates the process, does not assume such responsibility.
"We continue to call for the evacuation of our people. Several tracks are being worked on. Now one of the tracks is proposed by the United Nations. I know that this evacuation, unfortunately, does not concern the military or the wounded. They do not assume such a responsibility. The UN is only ready to help evacuate civilians. We have already taken a certain number of people out of Mariupol when Russia did not block [the routes]. Now we are talking about civilians [who hide] at Azovstal. There are people there who are afraid of going outside because they are being killed. Now we talk about this. We work on this track," Zelensky told Greek newspaper EPT News in an interview, an Ukrinform correspondent reports.
The issue of evacuating people from Azovstal is very difficult, the President noted. According to him, now everything depends on the Russian side which Ukraine does not trust.
At the same time, he assured that the Ukrainian authorities do not forget anyone and try to organize evacuation from the blocked city whenever it is possible.
As reported, more than 100 civilians were evacuated from Mariupol on May 1.
On April 30, twenty civilians – women and children – were evacuated from the Azovstal plant destroyed by Russian shelling.
About 1,000 civilians and Ukrainian servicemen, including about 600 wounded, still stay in the plant's territory.
Mariupol experiences one of the biggest humanitarian catastrophes caused by Russian aggression. The invaders bomb unarmed residents, block the delivery of humanitarian aid, and deport Ukrainian citizens to the depressed regions of Russia.
Soldiers of the Azov Regiment, marines, and motorized riflemen continue to defend Mariupol.
ol