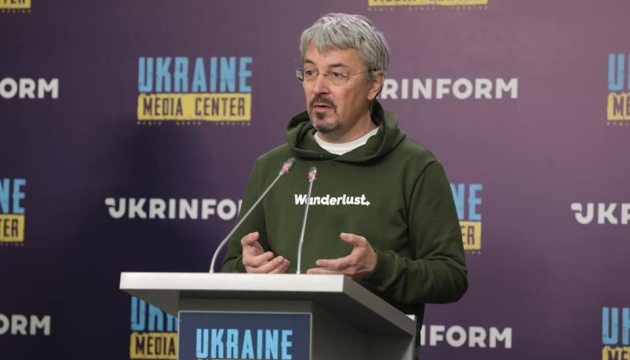 War has destroyed and damaged more than 250 cultural institutions in Ukraine
The Ministry of Culture and Information Policy of Ukraine has already verified more than 250 cultural institutions destroyed and damaged due to the war.
"We verify all the data on the cultural institutions damaged and destroyed [due to war]. As far as I remember, there are now more than 250 such institutions with varying degrees of destruction," Minister of Culture and Information Policy of Ukraine Oleksandr Tkachenko said during a press conference at Ukrinform news agency.
As noted, the Ministry is already making efforts to start the restoration of these institutions in the liberated territories. "I hope that we will have such an opportunity in the near future," Tkachenko said.
On February 24, the Russian Federation launched a new phase of the war against Ukraine – a full-scale invasion, Russian invaders shell and bomb peaceful Ukrainian cities, towns, and villages, torturing and killing civilians, destroying and damaging Ukrainian cultural monuments.
Earlier, the Ministry informed that 242 episodes of war crimes committed by Russian invaders against Ukraine's cultural heritage had been recorded.
ol