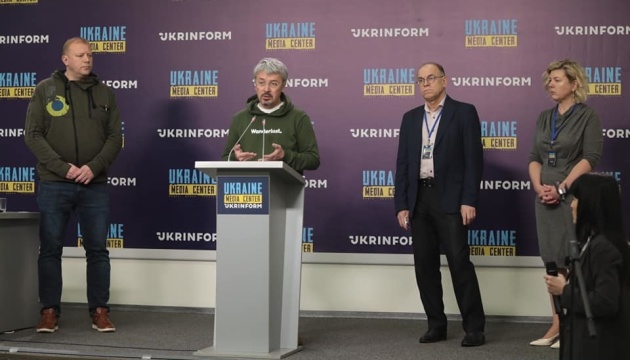 Joint information project of Ukrinform, Ukraine Media Center launched
On Saturday, April 30, a joint information project of Ukrinform and Ukraine Media Center was launched.
"Now we understand that the war continues and we need to join forces to ensure that all journalists on the information front are given the opportunity to receive high-quality service, to receive information from primary sources," Minister of Culture and Information Policy of Ukraine Oleksandr Tkachenko said during a press conference at Ukrinform news agency.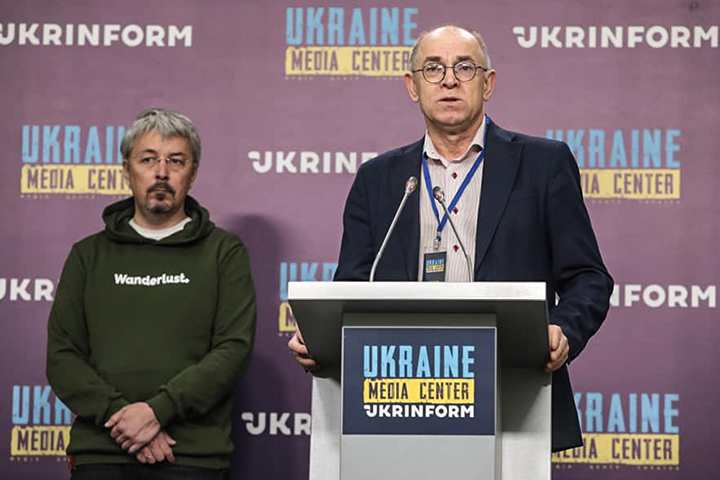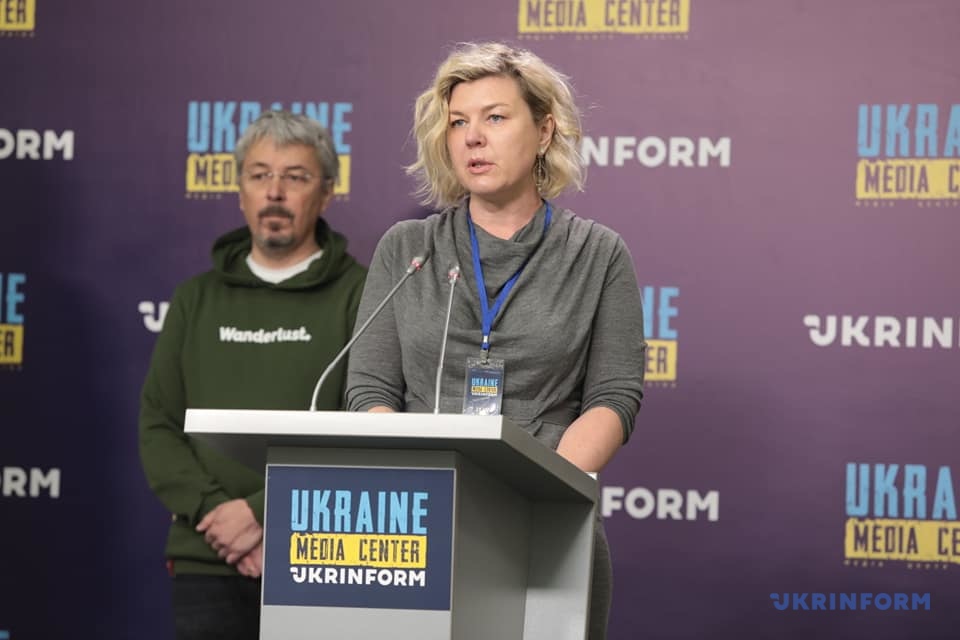 According to him, the war is currently going on not only physically but in the media landscape as well. "And the importance of getting first-hand information is also a manifestation of how we struggle in this war, how we fight," he said.
The minister noted that the launch of the updated media platform would allow to hold public and non-public events for media workers, assist foreign media in covering the war, help Ukraine shape a victorious information policy.
"Today's launch of our joint project is the right step towards victory and is quite a landmark event. Two categories of skeptics are ashamed at once: the first who do not believe that the state can be decisive and effective and the second who do not believe that the society sector can be professional and profound.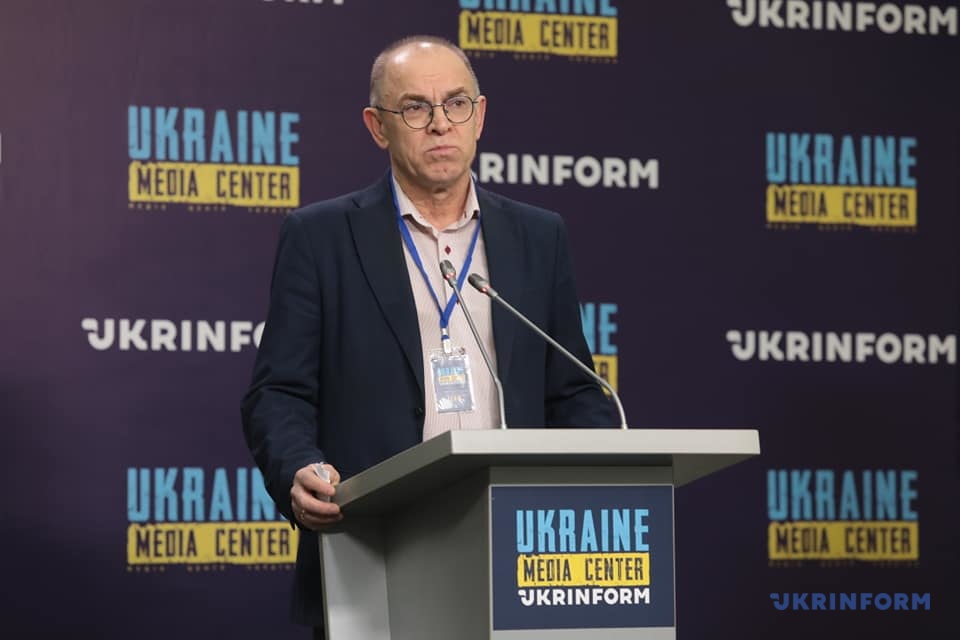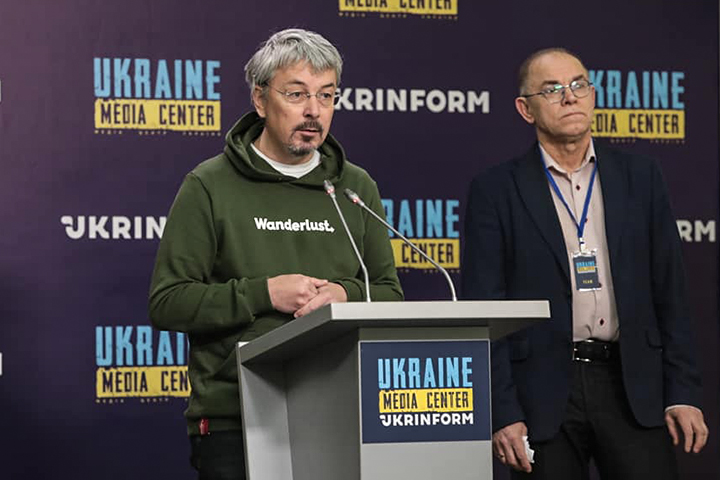 There is also a united group of skeptics who say that we have different speeds, different breaths, and no chance of union. As you can see, the chances are good," said Oleksandr Kharchenko, Director General of the Ukrainian National News Agency Ukrinform.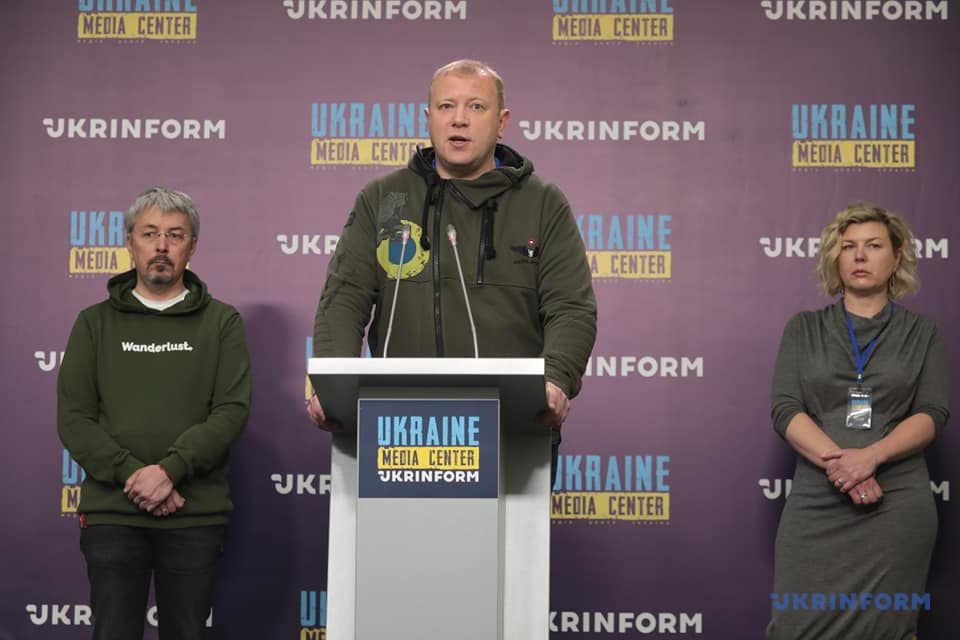 According to him, "on the one hand, the agency provides modern technical base and information support, on the other hand – our partners already have skillful communication with the international journalistic community, and, I would say, a lightning-fast response to population demand. Combined, it produces a synergistic effect that will enable us to quickly and professionally convey the truth about Ukraine to the whole world."
According to Kharchenko, the enemy uses many tools against us: fakes, disinformation, information and psychological operations.
"We have only one weapon – accurate, operational, truthful information. But if we use it skillfully and act correctly, they will not withstand. And we will do everything right," he said.
Ukrinform will offer our Ukrainian and foreign colleagues:
authoritative and interesting speakers, competent experts
good English in simultaneous interpretation
workspace with good coffee
necessary logistical assistance for work in Ukraine
convenient location
safety
In turn, Alina Frolova, the representative of the Ukraine Media Center, stressed that our task is to provide the utmost support to journalists in their work.
"We are really happy that we managed to unite because we believe that the more efforts are made to win this information war, the better. Cooperation with journalists, in particular, with foreign journalists, is so important because we have all seen how the attitude has changed after the events, atrocities in Bucha, Kyiv region. The efforts of foreign journalists accredited in Ukraine (more than 7,000 have already been accredited in Ukraine) made those events known to the whole world and actually influenced the policies of key countries. They influenced the arms supplies, the support provided to us, and the formation of such a big coalition," Frolova said.
The project is a combination of government efforts and community initiatives.
Photo: Hennadiy Minchenko
ol