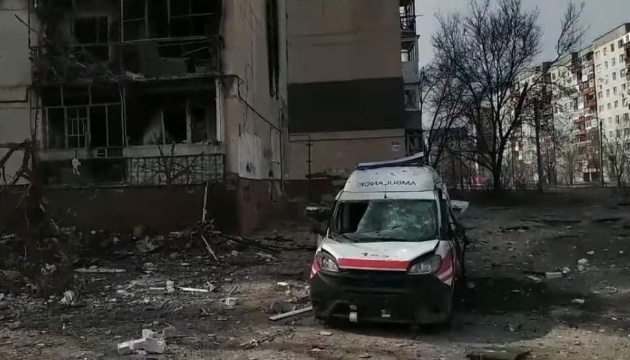 UK sends fire engines, ambulances to Ukraine
The UK is sending more ambulances, fire engines, and funding to Ukrainian health experts as part of continued support to the country.
"The new ambulances, fire engines and funding for health experts announced today will better equip the Ukrainian people to deliver vital health care and save lives," said British Prime Minister Boris Johnson.
According to the press release, the UK is supplying 22 new ambulances to Ukraine equipped with paramedic kits and medical grab bags.
In addition, frontline medical aid charity, UK-Med, will receive up to £300,000 to help train Ukrainian doctors, nurses and paramedics on how to deal with mass casualties. They will also set up mobile health clinics to support the most vulnerable civilians remaining in Ukraine, including the elderly and young children.
The UK is also donating £300,000 worth of medicines and pharmaceutical supplies to UK-Med which could support a hospital for up to six weeks.
"Now our vital humanitarian support will help save lives and deliver medical expertise to the frontline," UK's Foreign Secretary Liz Truss said.
As noted, two further convoys of more than 40 fire engines – packed with thousands of items of rescue equipment including 300 fire hoses and almost 10,000 items of protective clothing – have arrived in Ukraine and are already providing vital support to firefighters on the frontline. This is the largest fire deployment to ever leave the UK.
The total offer of humanitarian support to the current Ukraine crisis is around £400 million.
ol