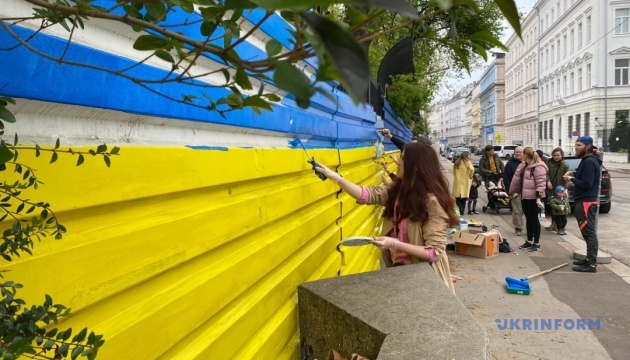 In Vienna, fence outside Russian embassy painted in colors of Ukrainian flag
Ukrainians and friends of Ukraine painted the fence in front of the Russian Embassy in Vienna blue and yellow – the colors of the Ukrainian flag.
This was reported by Ukrinform's own correspondent in Austria.
Starting February 24, a temporary fence around a construction site across the street from the Russian embassy was periodically used as a wall of remembrance and reminders of Russia's war against Ukraine and atrocities committed by the Russian army. Passers-by lit candles and left children's toys and clothes in memory of the victims of Russian aggression. Following the atrocities committed by the Russian military in Bucha and other parts of Kyiv, photographs were also posted on the fence as a reminder of these war crimes.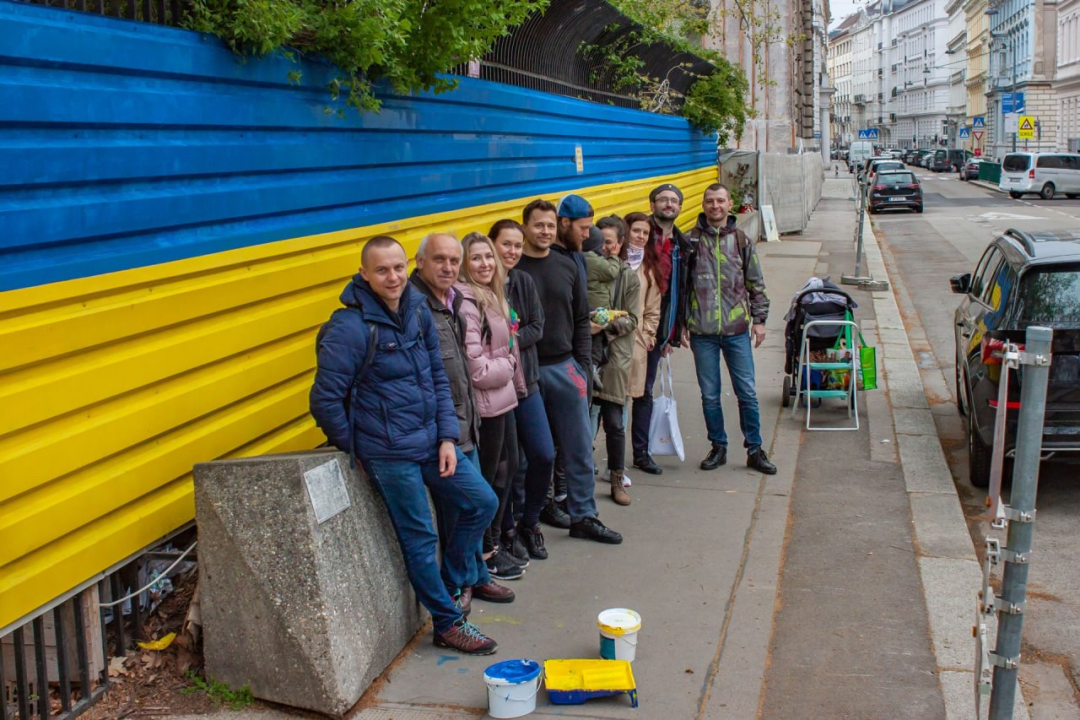 However, later these photos, which obviously irritated Russian diplomats, were torn off by "unidentified persons." It was after this incident that the idea arose to paint the entire fence in Ukrainian colors – so that the Russians could not so easily get rid of the reminder of the bloody war they are waging against the Ukrainian people.
"We wanted Russian diplomats, as well as all other people who come to their embassy, ​​and even passers-by, to always remember Russia's war against Ukraine and the suffering it inflicts on Ukrainians. So that every time Russian diplomats come in or look out of their embassy windows, they can see Ukraine and realize the firmness and steadfastness of the Ukrainian people, as well as remember the horrors committed by the Russian army. However, we sincerely doubt the latter," said the masterminds behind the flashmob.
A number of pro-active Ukrainians, as well as friends of Ukraine from Germany and Belarus, joined the flashmob involving the "Ukrainian installation" outside the embassy of the aggressor power.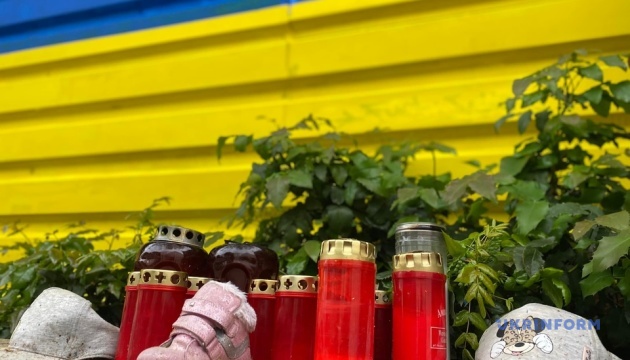 The "Ukrainian wall" flashmob outside the Russian embassy saw no incidents