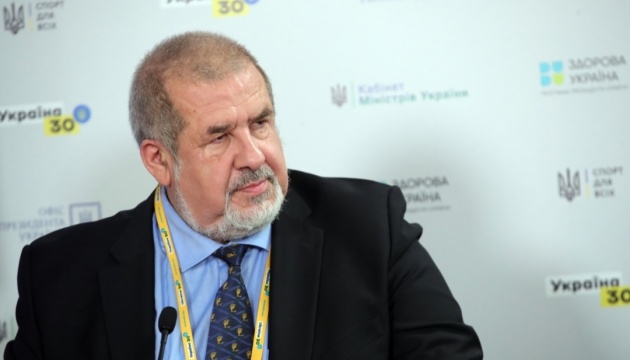 Crimean Tatar leader urges Crimea youths, reserve officers not to become murderers
The head of the Crimean Tatar People's Mejlis, Refat Chubarov, appealed to young conscripts and reserve officers to dodge Russian military draft not to become murderers.
The official addressed the issue in his Facebook post, Ukrinform reports.
"Residents of the occupied Crimea are conscripts and reserve servicemen! It is up to you not to become a murderer and not to be killed!"Chubarov wrote.
He recommended that his compatriots tell draft officers in the occupied Crimea the same that the Ukrainian border guards told the Russian warship.
In addition, the Speaker of the Mejlis reminded the Crimean people that "in case of threat of forcible conscription into the Russian occupation army, immediately leave for Ukraine via third countries."
Earlier, the Office of the President of Ukraine for the Autonomous Republic of Crimea has drafted detailed instructions on how Ukrainian citizens living in the occupied Crimea can avoid mobilization for war and how they can save their lives if they have already been forced to take part in hostilities.
As reported, on February 24, Russia launched a new phase of its war against Ukraine – a full-scale invasion. The enemy has been massively shelling and bombing peaceful Ukrainian cities and towns, resorting to mass terror in the temporarily occupied territories.
The Ukrainian military is repelling the onslaught, inflicting heavy losses on the Russian forces. As of April 22, the enemy death toll stands at nearly 21,200.