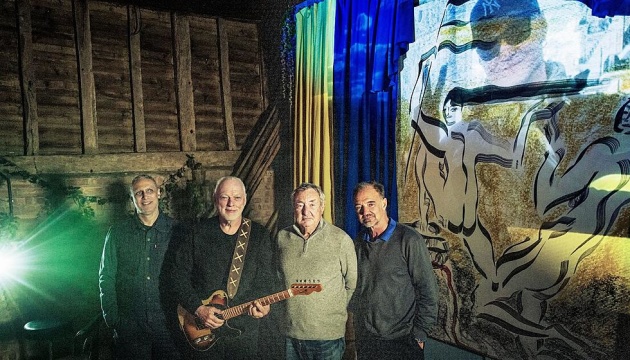 Pink Floyd's Hey Hey Rise Up in support of Ukraine tops Singles Downloads Chart Top 100 in Britain
Pink Floyd's single Hey Hey Rise Up featuring vocals of Ukrainian musician, BoomBox band frontman Andriy Khlyvnyuk tops the Official Singles Downloads Chart Top 100 in the UK.
In the chart of the most-downloaded singles in Britain, Hey Hey Rise Up is followed by Harry Styles' As It Was and Camila Cabello and Ed Sheeran's Bam Bam.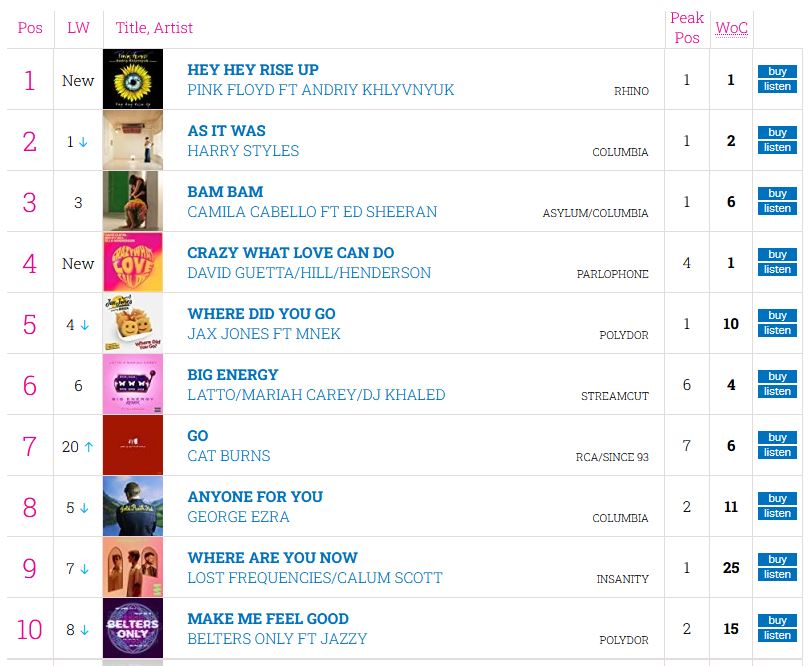 "Thank you to everyone who has supported Hey Hey Rise Up. Do keep streaming & downloading – all proceeds to Ukrainian Humanitarian Relief," Pink Floyd posted on their Instagram account.
In early April, Pink Floyd released Hey Hey Rise Up, the first new original music the band has recorded together since 1994. The song features vocals of Andriy Khlyvnyuk, signing an old Ukrainian protest song, The Red Viburnum in the Meadow, in Kyiv's Sofiyskaya Square a few weeks earlier.
All funds raised streaming and downloading the song will go to humanitarian aid for Ukraine.
On February 24, Russian president Putin announced the beginning of a large-scale invasion of Ukraine. Russian troops shell and destroy infrastructure, massively fire on residential areas of Ukrainian cities, towns, and villages using artillery, MLRS, and ballistic missiles.
ol