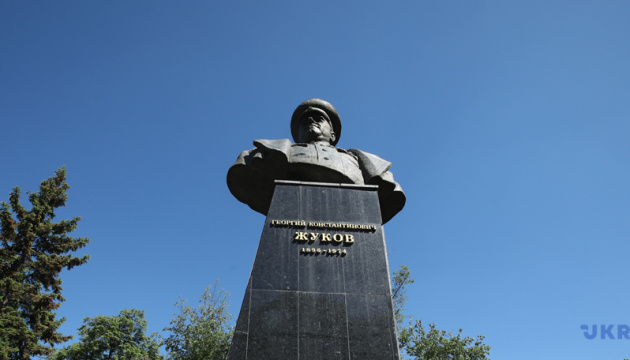 Russia launches criminal case after monument to WW2 Soviet commander removed in Kharkiv
A criminal inquiry has been initiated by Russian authorities over the toppling of a monument to Marshal Zhukov in Ukraine's Kharkiv.
That's according to TASS, as reported by Ukrinform.
It is noted that the case was opened by the Investigative Committee following reports that the monument had been removed by "nationalists."
As Ukrinform reported earlier, on the morning of April 17, the monument was toppled by representatives of the Azov unit before being loaded into a truck and taken to a landfill.
Over the past years, activists made several attempts to remove the monument to Zhukov in Kharkiv, but city authorities would always put it back on the pedestal on the instructions of the city council, then headed by Gennady Kernes.
The monument has also been vandalized, being dyed red. Incumbent Kharkiv Mayor Ihor Terekhov last year, when still running for his post, said the monument to Zhukov should remain in the city. The press service of the Kharkiv City Council has not yet commented on the removal of the monument.