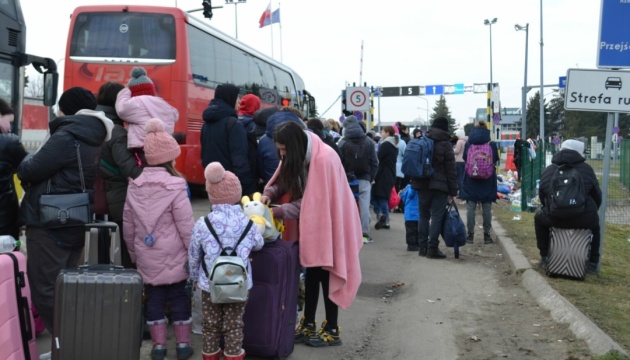 Almost 15,000 Ukrainians have received financial assistance from UN in Poland
Almost 15,000 Ukrainians affected by the war have already received UNHCR payments in Poland.
"As of April 11, 14,458 Ukrainian refugees (5,971 families) received multi-purpose financial assistance in two specially designated centers in Poland. In particular, one of these centers was opened in Warsaw on March 21. On April 7, a second center for financial assistance to Ukrainians was opened at the Tauron Arena in Krakow," UNHCR, the UN Refugee Agency, informs.
The UNHCR notes that another center for financial assistance to Ukrainian refugees was opened in Warsaw on April 13.
There are currently three refugee support centers, the Blue Dots, in Poland: one each in Warsaw and Krakow, and the third at the Medyka checkpoint. It is planned to open a fourth such center in Przemyśl.
The Blue Dots hubs include child-friendly spaces and offer integrated services: spaces dedicated to mothers and babies/ young children psychological therapy; first aid on hygiene, health and nutrition; information and counseling; basic legal advice; blankets, warm clothes, sanitary kits, toys, hygiene products and baby food; referral services for cases of violence or health conditions, etc.
As of April 14, 2.7 million Ukrainians arrived in Poland. In total, according to the UN, almost 4.8 million people have left Ukraine for 51 days since the Russian invasion began.