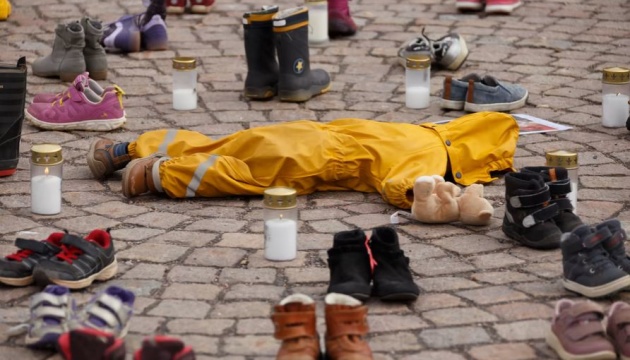 Rally to commemorate children killed in Mariupol held in Helsinki
A rally to commemorate the children killed in Mariupol city, Donetsk region, was held in Helsinki, the capital of Finland, on Sunday, April 10.
As Yle informs, activists brought children's shoes to the Railway Square and wrote the word "children" in different languages on the asphalt.
The rally participants held the flag of Ukraine.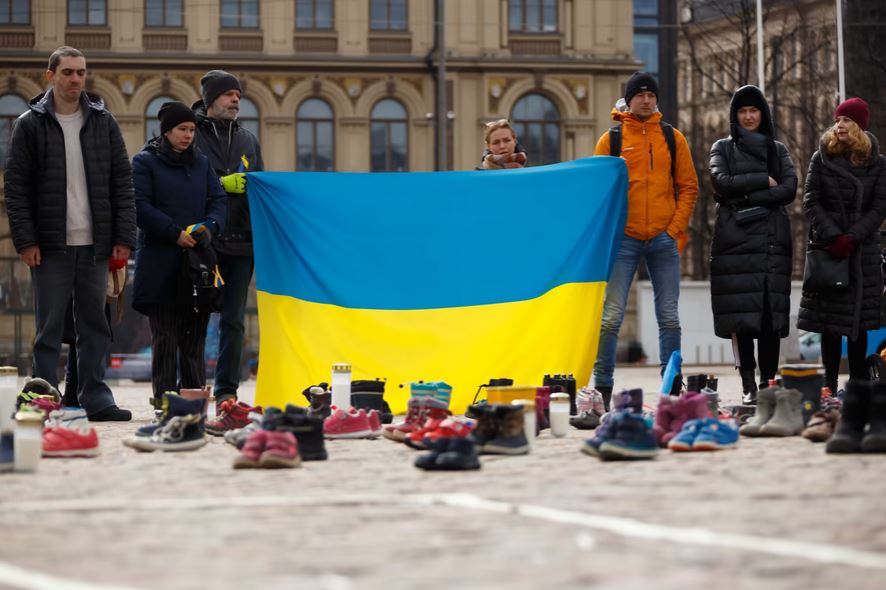 At least 210 children have been killed in Mariupol, besieged by Russian troops. Fierce battles have been ongoing in the city. Russian invaders have launched numerous attacks on civilian objects, including the drama theater, in front of which the word "children" was written on the asphalt.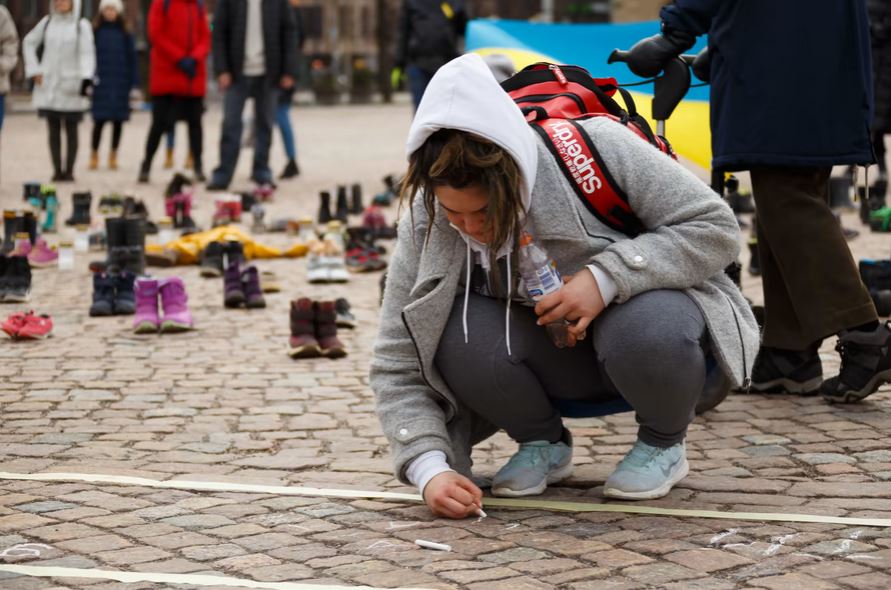 Mariupol, Donetsk region, has been experiencing one of the biggest humanitarian catastrophes due to Russian aggression. The invaders bomb unarmed residents and block the delivery of humanitarian aid. According to Mariupol Mayor Vadym Boychenko, as of March 27, the number of civilian casualties in Mariupol was about 5,000 people, including about 210 children.
There are now about 130,000 civilians in Mariupol, blocked by Russian invaders.
Russian troops have turned Mariupol into a huge ruin. Local residents faint from hunger in the streets, and enemy bombs bury them alive in bomb shelters.
Photo credit: Retu Liikanen / Yle
ol