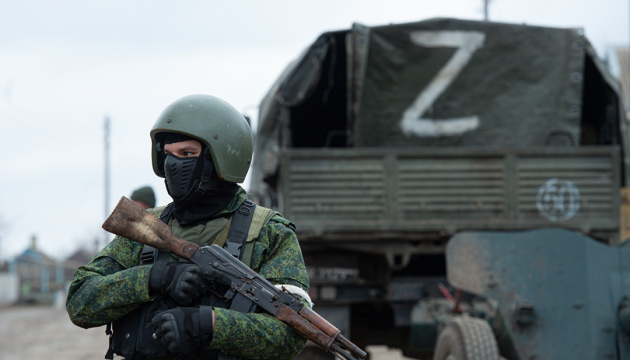 Kahovka mayor flees town over threats from invaders
Kakhovka Mayor Vitaliy Nemerets has left the temporarily occupied region for the territory controlled by the Armed Forces due to threats coming from the Russian occupiers.
The official announced his decision on the Facebook page of his territorial community, according to Ukrinform
"As I refused to cooperate with the Russian occupiers, my family and my personal life were under real threat. I believe that a dead mayor or mayor held in some basement is of no benefit the community. That's why I decided to leave the temporarily occupied Kakhovka district for the territory controlled by the Armed Forces of Ukraine," the mayor wrote.
He noted that he had to drive his children out of the area through "countless checkpoints manned by orcs" and saw thousands of displaced persons just like himself.
Addressing the people of Kakhovka, he stressed that he would continue to work for the benefit of his community and stressed that it's only the majority of local council deputies who convened at a legitimate session can remove him from office or accept his resignation.
"Anything else would be a sham decision," the mayor stressed.
He mentioned the leaders of the communities across Kherson region who had been abducted by the Russian military: the mayors of Tavriyska (Mykola Rizak), Hola Prystan (Oleksandr Babych), and the head of Myla village community Oleh Yakhnienko, as well as all other Ukrainians.
As Ukrinform reported earlier, the mayors of Skadovsk and Oleshok had fled from their respective communities.
Russian invaders have been abducting civilians in the region, including journalists, community leaders, local officials, and activists. The occupiers are holding the abducted Ukrainians in prison cells in Kherson. The fate of many remains unclear.
Calls have been voiced to the International Committee of the Red Cross to deploy their missions to provide humanitarian assistance to the unlawfully detained civilians in Kherson region, document their whereabouts, and facilitate an end to torture and their release.
In Kherson region, residents regularly hold peaceful rallies against the Russian aggressor. The Russians are using force, including firearms, against protesters. Some civilians have been wounded and some – detained.
On February 24, Russian President Putin launched a full-scale invasion of Ukraine. Russian troops have been shelling and destroying key infrastructure and residential areas of Ukrainian cities and villages using artillery, rockets, and ballistic missiles.