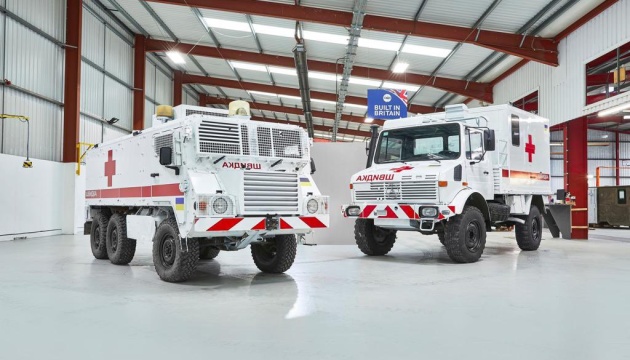 Embassy in Britain buys 30 armored ambulances with money raised for Ukraine
The Embassy of Ukraine in the United Kingdom has purchased 30 armored ambulance vehicles with the funds raised for humanitarian aid.
The diplomats shared the news via Twitter, Ukrinform reports.
"We decided to direct part of the funds raised through http://withukraine.org to purchase not just any regular ambulance cars, but the armoured ones to protect our brave medics," the embassy said.
The agency purchased the first batch of 30 such vehicles, 15 of which will leave for Ukraine early next week.
As Ukrinform reported earlier, as of March 31, Britain had already handed over 5.29 million units of medical equipment to Ukraine to help the country cope with the emergency caused by Russia's military invasion and save tens of thousands of lives.
Photo: Ukraine's Embassy in the UK / Twitter