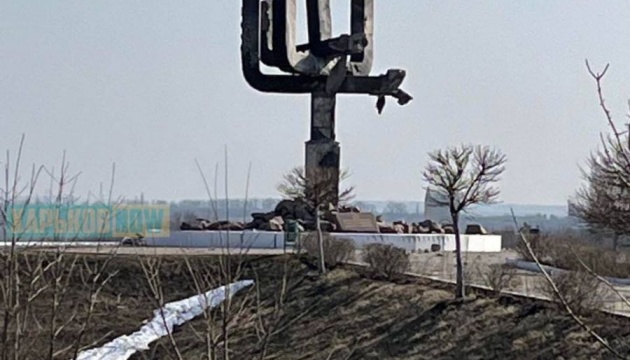 UNESCO: More than 50 cultural heritage sites in Ukraine affected by Russian invasion
At least 53 cultural heritage sites have been damaged or partially destroyed since the start of Russia's large-scale invasion of Ukraine, according to UNESCO.
This was reported by l'Avenir, Ukrinform wrote.
Among them are 29 religious sites, 16 historic buildings, four museums and four monuments, UNESCO Deputy Director-General for Culture Ernesto Ottone Ramirez said in Paris on Friday.
One of Ukraine's worst-hit regions is Kharkiv, where Russian bombings have affected the Holocaust Memorial, the State Opera and Ballet Theater, and the Art Museum, Ottone Ramirez said.
Kyiv is under threat, but so far, there are no signs that seven UNESCO World Heritage sites, including St. Sophia Cathedral and the Kyiv-Pechersk Lavra, have been damaged.
The situation in the city of Chernihiv is considered extremely difficult. It is one of the oldest cities in Ukraine, where many churches and monasteries date back to the 10th-19th centuries. Among them is the Church of St. Catherine, a UNESCO World Heritage Site.
In turn, Le Soir clarifies that five of the affected facilities are in the Chernihiv region, another five – in Kyiv region and 18 – in Kharkiv region. The rest of the damaged objects are located in Sumy, Zhytomyr, Zaporizhia, Donetsk, and Luhansk regions. At the same time, it is noted that the list does not contain information on the situation in Mariupol and Kherson.
Therefore, according to the UNESCO official, this list is not exhaustive.
The organization's experts are continuing to investigate a number of reports, he added.
As Ukrinform reported, since the beginning of the Russian attack on Ukraine, UNESCO and other international cultural institutions have launched a number of initiatives to protect cultural sites and values, including through creating a system of satellite monitoring of Ukrainian cultural heritage sites and historical monuments.