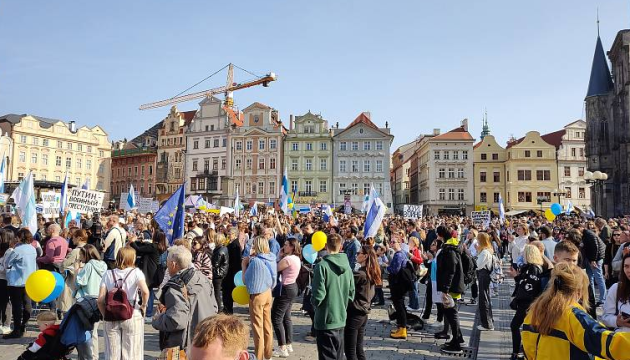 Russians take to streets in Prague to protest against Russia's war in Ukraine
On March 26, 2022, the citizens of the Russian Federation, who are living in Prague, took to the streets to protest against Russia's war in Ukraine and against Russian President Vladimir Putin.
The relevant statement was made by Prazski Denik, an Ukrinform correspondent reports.
Protesters gathered in Prague's Peace Square and marched in a column through Wenceslas Square towards Old Town Square.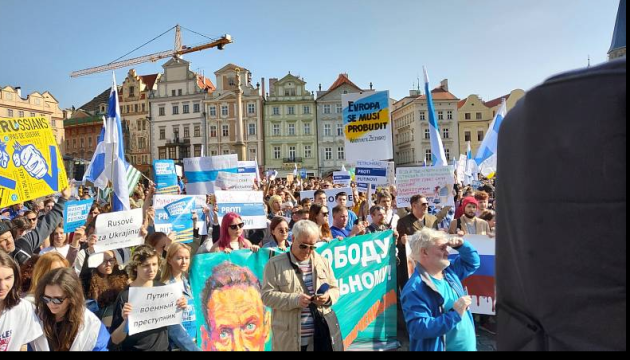 According to the police, about 3,000 people participated in the rally. They chanted 'No to War', 'Glory to Ukraine' and held Ukrainian flags.
In Old Town Square, the speakers told Putin's Russia is transforming into a fascist state. They also noted the fate of the whole Europe is now being decided in Ukraine.
During the rally, participants held a one-minute silence for those fallen in Ukraine: children, women, servicemen.
One of the organizers, Georgiy Astafyev, told: "The Russian diaspora, which was shocked by Russia's sudden attack, gathered for the first time to show their support for Ukraine on February 27, the 7th anniversary of the assassination of Russian politician Boris Nemtsov, in the square named after him [in front of the Russian Embassy in Prague – Ed.]. As the war continued, the Prague Russian Anti-War Committee was established to help Ukrainian refugees, and today we have organized the largest event of Russian emigration, attended by 3,000 to 5,000 people".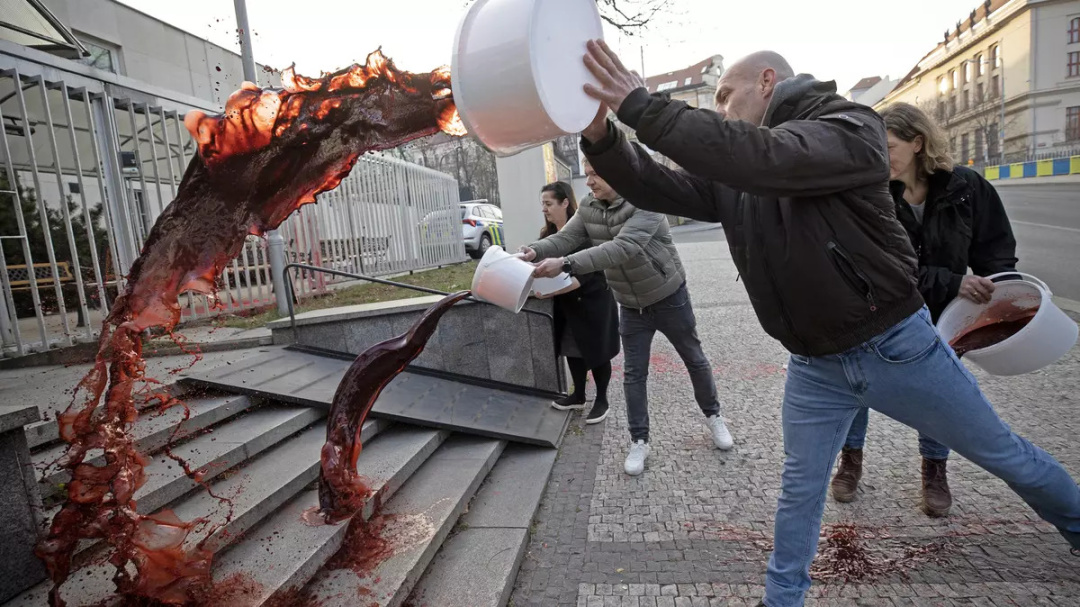 In addition, according to Seznam, in the morning of March 27, 2022, four Czech activists came to the Russian Embassy in Prague with a five-liter bucket of artificial blood each and smeared the stairs. The rally was a response to the killing of Ukrainian civilians by Russian troops.
"Our 'blood' is nothing compared to the real blood shed due to the heartless policy of Putin, the war monster," activist David Šteffel stressed.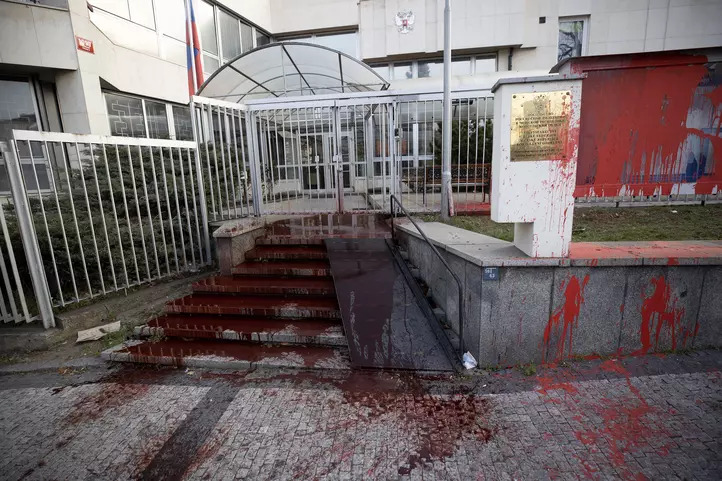 A reminder that, on February 24, 2022, Russian President Vladimir Putin initiated a full-scale invasion of Ukraine, starting a war. Russian troops are shelling and destroying the key infrastructure facilities, launching missile and air strikes on Ukrainian cities and villages, killing civilians.
Photo: prazsky.denik, czseznamzpravy.cz
mk