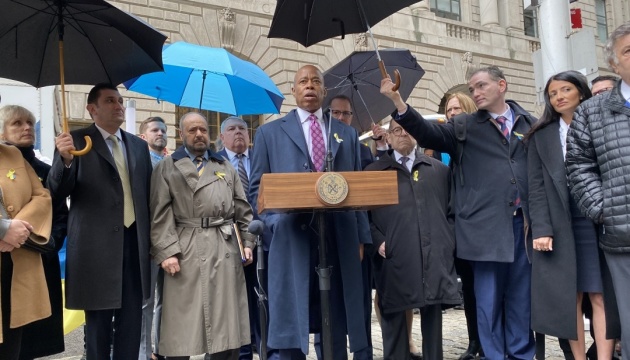 Ukrainian flag hoisted in NYC center to fly until victory
New York City Mayor Eric Adams took part in the ceremony of raising U.S. and Ukrainian flags in Manhattan.
As an Ukrinform correspondent reports, Adams personally raised the Ukrainian flag.
The ceremony was attended by Consul General of Ukraine in New York Oleksiy Holubov, members of the city council and city hall, Congress members, Ukrainian community representatives.
"Any conflict that unfolds on a global scale is unfolding in the streets of New York. The bombs that explode in Kyiv are breaking our hearts here in New York and all over our country," he said.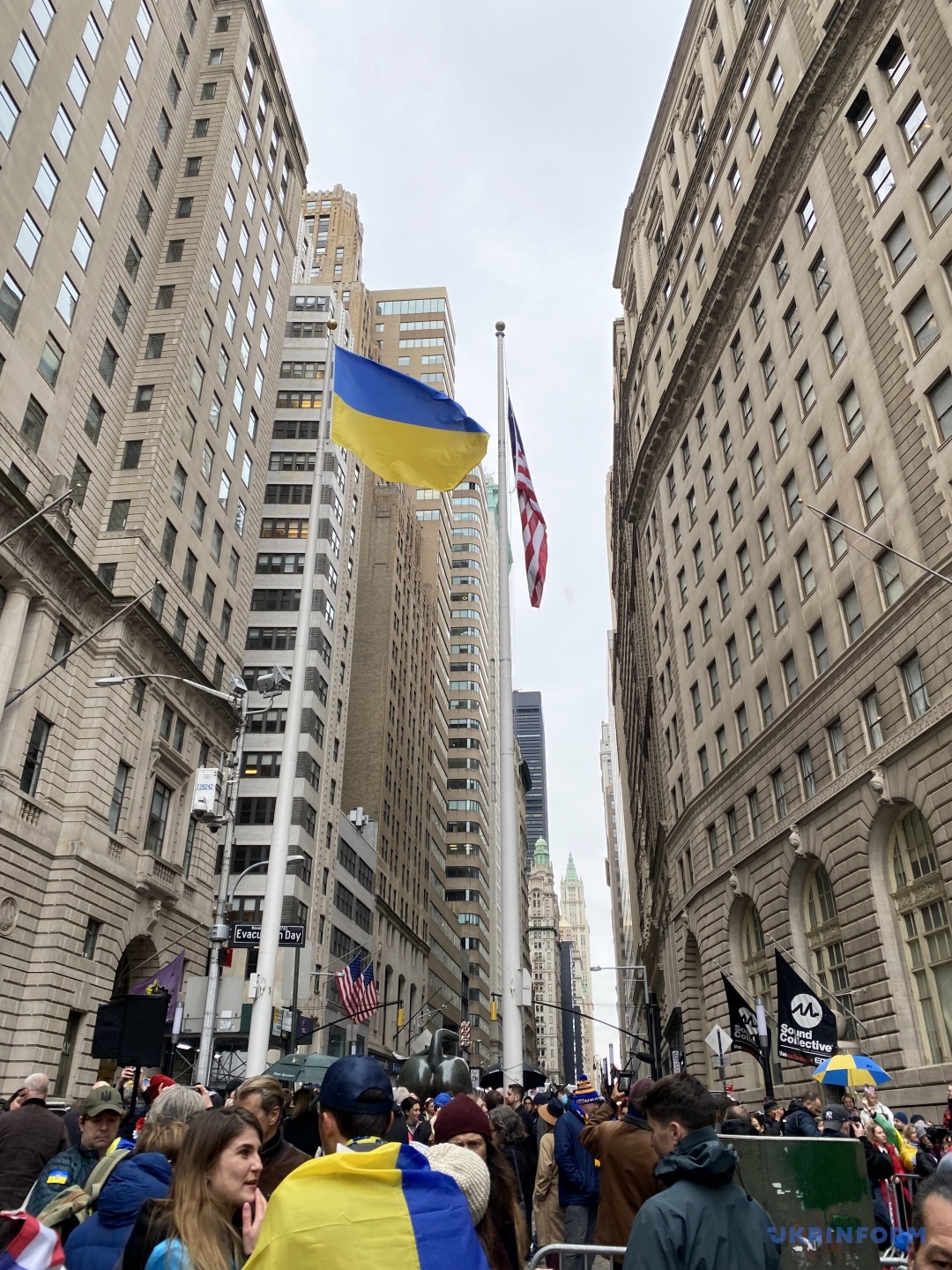 According to the NYC Mayor, raising the flag is also "raising the energy and spirit of the Ukrainian people so that they know that we stand with them."
Adams stressed that he was proud of the resilience and spirit of the Ukrainian people who resist terrorist attacks and violence and will never give up defending their homeland.
"We know what it's like to fight for the Motherland… And today we stand united. We stand with you. We are part of the Ukrainian people," Adams summed up.
According to city officials, the flag will fly over New York until Ukraine's victory in the war.
On February 24, Russian president Vladimir Putin started a full-scale invasion of Ukraine. Russian troops shell and destroy key infrastructure, massively fire on residential areas of Ukrainian cities, towns, and villages using artillery, MLRS, and ballistic missiles.
ol