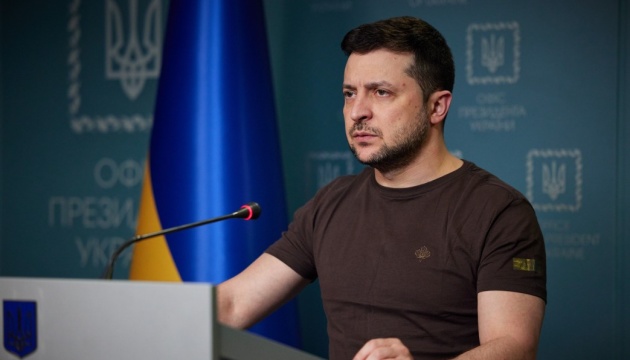 Ukraine won't stop trying to evacuate people from "hot spots" - Zelensky
Due to Russian shelling, people living in Borodianka outside Kyiv could not be evacuated, but the government will not abandon these attempts.
That's according to President of Ukraine Volodymyr Zelensky, who addressed the issue in a video address to the nation, Ukrinform reports.
"Eight humanitarian corridors were open on Saturday. A total of 6,623 people were rescued. Due to shelling by the occupiers, we were unable to get people out of Borodianka, Kyiv region. But we will not abandon these attempts. Ukrainians were evacuated from Bervytsia, Bucha, and Bohdanivka to Brovary. People were taken to Bakhmut from Lysychansk, Popasna, Severodonetsk, and Rubizhne in Luhansk region. More than 4,000 Mariupol residents managed to flee for Zaporizhia," Zelensky said.
However, he noted that it remained impossible at the moment to deliver humanitarian aid to the cities of Kherson region.
"Russian troops have blocked the movement of our convoy. Why? Their goal hasn't changed – in the same way they try to portray in their propaganda that Ukraine has abandoned its citizens without any necessities. It's as if Russia is constantly rescuing them from something," the president said.
On February 24, Russian President Putin launched a full-scale invasion of Ukraine. Russian troops simultaneously crossed into Ukraine from the north, east, and south (Crimea). They have been destroying cities and killing civilians. Key infrastructure and households are being hit by Russian artillery, missiles, and bombs.
Martial law was imposed in Ukraine and general mobilization was announced. The Armed Forces of Ukraine, with the support of the entire nation, are courageously resisting aggression.