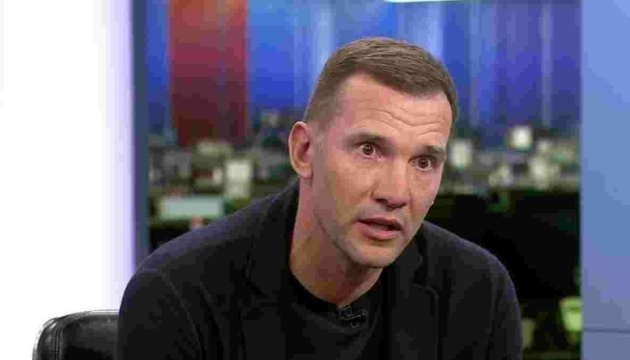 Andriy Shevchenko can't hold back tears, speaking of war on Italian television
Former coach of the Ukrainian national football team, Andriy Shevchenko, could not restrain himself and nearly wept on Italian television, talking about the war that Russia is waging in his home country.
In an interview with Rai3 TV channel, Shevchenko shared the news of the tragic developments unfolding in his homeland these days after Russia's treacherous attack on Ukraine, Ukrinform reports.
"My relatives are telling me what's going on. This is the horror I want to wake up from. They're bombing cities, killing women, children, and the elderly. It seems like a nightmare, it seems that tomorrow I will wake up and return to normal life, but I understand that this won't happen... It is a reality. Ukraine wants to be a part of Europe, it was the decision of our people. Zelensky is a great president who leads us to freedom and independence," Shevchenko said, with tears in his eyes.
On February 24, Russia launched rocket attacks on Ukrainian cities and then launched a large-scale invasion. Russia's war against Ukraine has been going on for twelve days now.