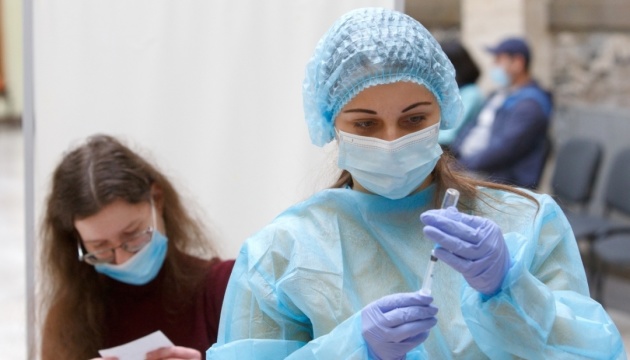 Nearly 63,000 Ukrainians fully jabbed against COVID-19
As many as 62,935 people have been vaccinated against COVID-19 in Ukraine over the past 24 hours, the Ukrainian Health Ministry has said on Facebook.
"Some 16,844 people received their first dose, 27,071 people received their second dose, 598 people received an additional dose, and 18,422 people got a booster shot," the statement said.
Since the launch of the vaccination program in Ukraine, 15,712,648 people have received their first dose, 15,175,097 people have received both doses, 27,458 people have got an additional dose, and 701,836 people have received a booster shot. A total of 31,617,039 doses have been administered in Ukraine so far.
A total of 25,062 new COVID-19 cases were recorded in Ukraine on February 22.
op