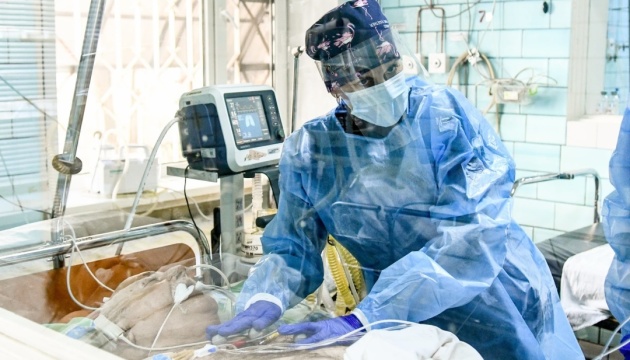 COVID-19 in Ukraine: 33,330 daily cases confirmed Feb 16
Over the past 24 hours, 33,330 new confirmed coronavirus cases were recorded across Ukraine.
This was reported by the press service of the Ministry of Health on Facebook, according to Ukrinform
"As of February 16, 33,330 new confirmed cases of COVID-19 coronavirus (including 2,837 cases involving children and 961 – medics) were registered in Ukraine," the statement said.
Also for the past day, 3,284 COVID-19 patients were hospitalized, 259 people succumbed to the virus, and 27,441 recovered.
Throughout the entire pandemic period in Ukraine, 4,637,260 people contracted the coronavirus, 3,866,755 recovered, and 103,824 people died.
A total of 19,235,891 PCR tests have been performed.
As of February 15, Ukraine's health officials confirmed 31,513 daily cases.
im