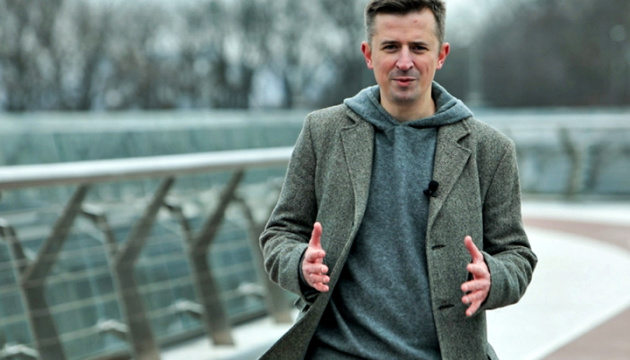 Episode 2 of Ukrinform's video project "In the Heart of Ukraine": A new weekly English-language news digest is out
We have released the second episode of our vlog, "In the Heart of Ukraine," designed for our foreign audiences. This is a project where Ukrinform offers a Ukrainian perspective of the latest developments against the background of mounting tensions with Russia.
The vlog's author, our journalist and editor Yevhen Matiushenko, talks about Macron's recent rendezvous, the scandal surrounding the idea of Ukraine's "Finlandization," Putin's sexist remarks, ridiculous threats by Lukashenko, Russia's blocking of the sea areas, and the latest developments around the Minsk accords.
It should be recalled that the vlog premiered late last week.