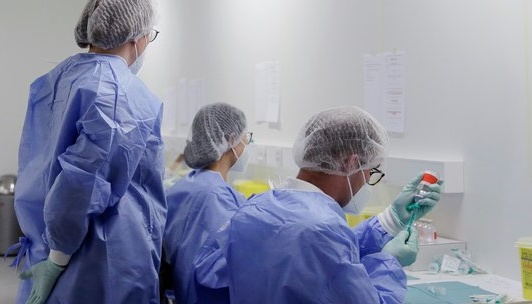 Ukraine receives first batch of COVID antiviral medicine Molnupiravir
Ukraine has received the first batch of 60,000 courses of Molnupiravir for the treatment of COVID-19, Minister of Health Viktor Liashko wrote on Facebook.
"Today [February 6], 60,000 courses of Molnupiravir, intended for the treatment of COVID-19, arrived in Ukraine. The drug manufacturer is the American pharmaceutical company Merck Sharp & Dohme," he wrote.
According to the minister, Ukraine began work on contracting Molnupiravir in November 2021 to get ready for the next wave of COVID-19. The Ministry of Health will distribute medicines and send them to the regions. By April 2022, Ukraine will receive another 240,000 courses of the drug.
Molnupiravir belongs to a class of antivirals that block an enzyme needed by the virus to reproduce the genetic code, preventing the virus from multiplying and reducing the risk of severe disease. The drug is available in a pill form, has no special storage requirements and is convenient to take. It has been registered and approved for emergency use in the United States, Japan, the United Kingdom and other countries.
iy