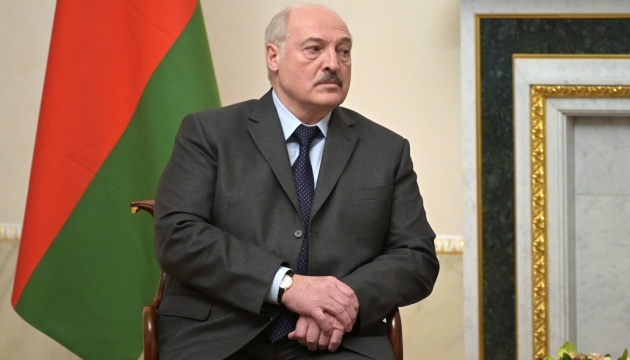 SBU sees statements by Lukashenko on 'radical nationalists' from Ukraine as political manipulation
Ukraine's SBU State Security Service has said that statements by self-proclaimed Belarusian President Alexander Lukashenko about Ukraine allegedly increasing its military contingent of "radical nationalists" near its own border are political manipulation, SBU spokesperson Artem Dekhtiarenko has told Ukrinform.
"We emphasize that manipulative statements by pro-Kremlin politicians and representatives of the satellite states of the Russian Federation about Ukraine allegedly increasing near its own border the number of 'radical nationalists,' who are allegedly 'better than NATO servicemen,' are not true and are political manipulation and part of the information war against Ukraine. We call on the Ukrainian and international media to carefully check such information in order not to facilitate the implementation of hostile special information operations," Dekhtiarenko said.
He noted that the Security Service of Ukraine, the Ministry of Defense, the Armed Forces of Ukraine and other government agencies are taking a number of necessary measures within their powers to prevent the destabilization of the situation in the country, including in the information sphere. "Together, we can effectively counter the harmful information effects of hybrid warfare," he said.
Earlier, Lukashenko said that joint Belarusian-Russian military drills, due to be held in February, will work out a certain plan in the "confrontation" in the western (Poland and the Baltic countries) and southern (Ukraine) directions. Lukashenko also said that "Ukraine's military contingent is being built up near the Belarusian borders."
op