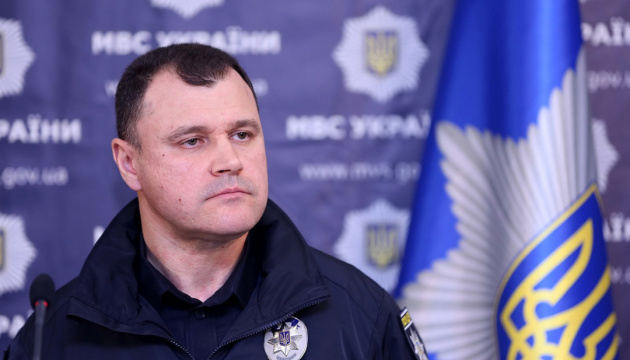 Over 13,000 Ukrainian cops quit job in 2021
In 2021, 13,321 policemen resigned, which is more than 2,700 thousand more than in 2020.
This was stated by the head of the National Police, Ihor Klymenko, in an interview with Censor.net, Ukrinform reports.
"In 2019, a total of 13,300 persons were dismissed. In 2020, it was 10,589 and in 2021 – 13,321. We saw a little slowdown in the 'covid' year. Of the 13,000 who quit last year, almost 9,500 were police officers. Others were civilian employees, civil servants," Klymenko said, adding that employees are resigning from across police departments.
Currently, the largest shortage of police officers, 22.5%, is being observed in Kyiv region.
According to the police chief, Kyiv has practically exhausted previously seen staffing opportunities at the expense of local residents. At the same time, similar HR issues are seen in other large cities across country.
"Given the number of resignations over the past years, we don't catch up with staffing our units. We have to do quality vetting of candidates. Not everyone will agree to work for such pay. For example, in Odesa region, 1,074 police officers have resigned since 2019, while 761 have joined the service. In Kyiv region, it was 1,214 against 661. A large number of investigators and spec-ops officers move to the State Bureau of Investigation or the Bureau of Economic Security. And I have no right to keep them here. They will quit anyway because the pay there is time higher," Klymenko said.
He said employees mostly resign of their own free will: some are looking for jobs with higher salaries, some are going through family problems, although some are being fired from the National Police for misconduct.
Klymenko explained that some operatives simply seek to not be part of the government system anymore.
"As a rule, they are looking for other places where not only are they paid more, but there is also a more or less standardized working week so that they have time for rest and the opportunity to run errands," said the head of the National Police.
As reported earlier, on December 20, Kyiv Police Chief Ivan Vyhivskyi said Kyiv PD was understaffed by 18%.
im