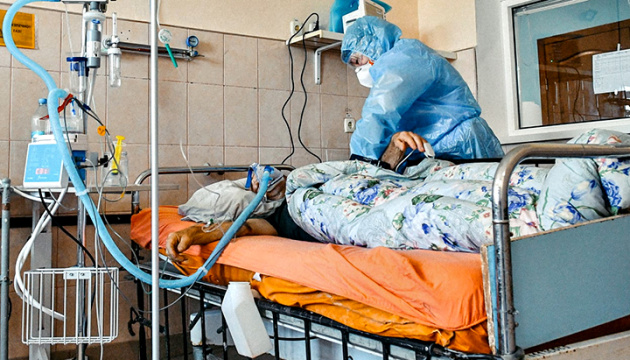 National Academy of Sciences says Ukraine seeing onset of another COVID wave
The start of another coronavirus wave is being observed in Ukraine.
This was announced on Facebook by the National Academy of Sciences of Ukraine, Ukrinform reports.
The conclusion follows from the outlook of the COVID-19 epidemic in Ukraine for January 12-25, prepared by the SARS-CoV-2 Coronavirus Epidemic Mathematical Modeling Working Group.
The number of positive tests has increased by almost 40% relative to the minimum of the last days of December.
As noted, Ukraine generally follows the morbidity trends of Eastern European countries with a slight delay. At the same time, since the onset of the new wave is being observed during a holiday season, which traditionally leads to data anomalies, it remains difficult to predict the pace of the epidemic spread.
However, the National Academy of Sciences says data on the infectivity of the Omicron variant and epidemic trends in a number of other countries suggests Ukraine can expect faster than ever growth of epidemic indicators. The dynamics may also be affected by the opening of schools after the winter holidays.
"The average number of new daily cases in Ukraine was up to 4,540, while the average number of daily fatalities is 158 on average in the last week. The mortality increased to 3.2-3.3% four to five weeks ago. This increase was mainly due to changes in the age structure of patients and is unrelated to the pathogenic properties of the virus. In the last three to five days, the share increased of adult youth under the age of 35 being admitted to hospitals," the National Academy of Sciences explains.
The researchers added that vaccines provide high protection against hospitalization for all age groups.
As reported, Deputy Minister of Health, Chief State Sanitary Doctor Ihor Kuzin said that the next outbreak of coronavirus in Ukraine was expected in late January with a peak in February – and that it would last until April.
According to the senior health official, the duration and scope of the new wave will depend on the effectiveness of anti-epidemic measures and the number of people who get vaccinated and receive a booster dose.