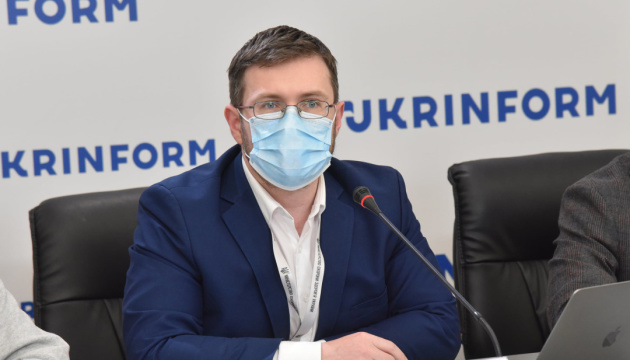 Kuzin: Ukraine has enough vaccines for full course and booster doses
Ukraine will have enough COVID-19 vaccines for full vaccination course and booster doses.
"There will be definitely enough vaccines. Ukraine has contracts for supplies of 25 million Pfizer doses and 6.5 million CoronaVac doses in 2022. Another 10 million doses are to be received as assistance under the Covax Facility. That amount should be sufficient to administer shots to unvaccinated people and provide a booster dose," Deputy Minister of Health, Chief State Sanitary Doctor of Ukraine Ihor Kuzin told BBC News Ukraine in an interview.
He noted that a booster dose, according to recommendations, is made by Pfizer or Moderna mRNA vaccines.
The Ministry of Health also estimates that between 300,000 and 400,000 people will receive a booster dose of COVID-19 vaccines in the near future.
"We expect 300,000-400,000 people [to receive booster shot]. And the focus will be on critical infrastructure and healthcare workers because these areas are crucial amid outbreaks. Such figures and coverage will allow hospitals and critical infrastructure facilities to function as the personnel will be protected," Kuzin said.
Since January 6, when the Ministry of Health announced the COVID-19 vaccine booster campaign, about 20,000 people have been vaccinated.
Kuzin noted that according to research, almost 60% of Ukrainians understand the need for vaccination. But some of them, he said, postpone shots.
As reported, the Ministry of Health expects to vaccinate at least 70% of the adult population of Ukraine against COVID-19 in 2022.
ol